Back to jobs
Senior Environment Artist - TT Odyssey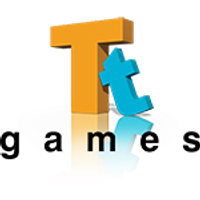 Job description
Brighton based TT Odyssey are adding a Senior Environment Artist to their Art team. Environment Artists at Odyssey are instrumental to their projects and have brought life to some of the most iconic worlds from the Star Wars universe in the award winning – LEGO: Star Wars Battles.
As Senior Environment Artist you'll play a pivotal role in how the studio creates the worlds their audience explore. You will be collaborating with fellow Artists, Programmers and Designers as you contribute to the project vision and help bring it to fruition. There is also the potential to lead development of game features, directing other Art team members.
As TT Odyssey is a Warner Bros studio, meaning the Art team has the the chance to create art for some of the world's biggest intellectual properties as they continue to produce best in class titles.
Your responsibilities...
High level ownership of environment production and quality
Realisation of visual style goals
An appreciation for project scheduling, including risk and effort estimation
Communicate across the studio with artists, coders, designers in a dynamic team environment
Willingness to give feedback, support, and mentor
The skills and experience you'll bring to the role...
Shipped one or more titles from a Senior role
5 years industry experience creating real time environments
Expert knowledge in appropriate industry standard 3D packages (Max, Maya, Blender, Zbrush)
Experience of mentoring colleagues in the use 3D packages like 3DSMax, Maya, Blender, Zbrush
Highly skilled in texturing workflows and PBR material creation using industry standard packages (Substance Painter, Photoshop)
Experience in defining the look and feel of a commercial project
Experience in technical decision making in art asset pipelines
Desirable but not essential…
Highly skilled in art fundamentals (Composition, Colour, Shape, Value etc)
Experience with additional software (Substance Designer, Marmoset, Unity)
Experience in iOS, Android, or other mobile development
Personal drive for learning and self-development
Perks and benefits include…
Enhanced company pension contributions
Enhanced maternity, paternity, and shared parental leave
Flexible working hours
Onsite exercise classes
Dental Insurance and free eye tests
Discounted gym membership
Access to financial education resources