Back to jobs
Senior Environment Concept Artist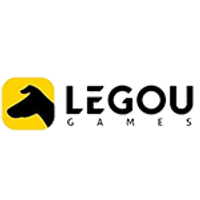 Job description
Legou Games are looking for a Senior Environment Concept Artist to join their team.
Legou Games, one of the fastest-growing Chinese developers, has now opened Art Studios in Paris and in Kyiv!
Their first work "Rise of Kingdoms" has been a global hit. It has been released in 142 locations around the world and the number of players already exceeds 100 million. It is number 1 in the revenue list of Chinese games on the global market.
Legou's main commitment is to "create strategy games that players around the world can easily play and enjoy".
Your responsibilities will include...
Responsible for the head map of the project and the resource map required for the big map narrative;
Responsible for the activity diagram in the project, SPLASH (dynamic);
Responsible for the publicity map or atmosphere setting map required in the project;
Participate in and coordinate the camera movement performance, scene placement, NPC performance planning, and special effects splicing required by "narrative performance";
Research and share knowledge of painting.
The skills and experience you'll bring to the role...
Have in-depth practice and understanding of the expression of painting atmosphere;
Relevant work experience, experience in conceptual atmosphere setting is preferred;
Strong painting skills and understanding and mastery of the overall world structure;
Familiar with the knowledge of auxiliary tools and other forms of expression;
Have a strong ability to resist pressure and be mentally strong;
Strong willingness to learn and willing to share.