Back to jobs
Senior Game Designer (Remote)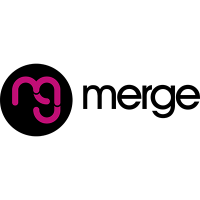 Job description
We are supporting Merge Games as they look for a Senior Game Designer to join their team as they work on a new IP.
Merge Games is a global video game publisher, developer, and distributor based near Manchester, UK. The company publishes and distributes games worldwide for PC, consoles, and streaming platforms including Dead Cells, Streets of Rage 4, Spirit of the North, Cloudpunk, Aragami, and Alex Kidd in Miracle World DX.
You will join a skilled team and help realize a rich and complex gaming experience, youll be responsible for documenting comprehensive designs, facilitating development staff, reporting to production, and iterating design based on usability.
Your responsibilities…
Collaborate with other design staff to generate and maintain easy-to-read documentation
Collaborate with the development team to help realise designs and turn them into engaging experiences, both in and out of engine
Liaise regularly with marketing and production departments, whilst adapting and iterating designs to fit market needs
Ensure the technical and UX quality of implemented designs are met
The skills and experience you'll bring to the role…
5+ years in relevant games industry roles, with one or more titles shipped on console or PC
Broad knowledge of mechanical and technical systems design, level design, UX design, open world design, and narrative design
Multiplayer and single player design experience
Full game lifecyle experience
Understanding of algorithmic tree documentation processes, data-set balancing and design maintenance
Previous experience of integration and creation using Unreal Engine 4
Working knowledge of procedural tools such as Houdini
Familiar with content updates and post-release maintenance strategies
Comfortable with GitHub and relevant best practice
Understanding of usability practices and willingness to engage in usability exercises
3D modelling, skinning, and rigging ability in any mainstream software such as 3DS Max, Maya, and blender is a plus
Previous experience as a Senior Game Designer is desirable but not essential