Back to jobs
Senior Game Designer (UK Remote)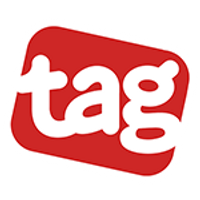 Job description
Tag Games is building a brand-new world-leading, cross platform IP and are looking for a Senior Games Designer to join the team.
As a Senior Games Designer at the studio, you will work closely with key stakeholders to maintain and advance your area of ownership. Additionally, you will playtest, balance, and provide feedback on new game systems.
Your responsibilities...
Take ownership of the design and balancing of dedicated game systems
Work closely with key Stakeholders to maintain and advance your area of ownership
Ensure that clear lines of communication are kept open with key Stakeholders by updating them on the progress and challenges
Produce clear and effective design documentation
Assist other Game Designers with systems design and spreadsheet modelling
Work closely with the dev teams to ensure the correct implementation of designs
Conduct competitor analysis and design teardowns
Collaborate with other disciplines to create game content that delivers a rewarding and exciting experience for the player
Participate in required production related meetings and functions as needed
Attend and participate in design related discussions concerning areas relating to or under your ownership
The skills and experience you'll bring to the role...
3+ years industry experience in a game design position
Proven experience in a systems design position in at least one project
A strong ability to identify and solve problems throughout all stages of development
Excellent communication and team working skills, in order to effectively work with Game Design and Product teams
The ability to create game systems to provide interesting, exciting and varied play experiences whilst also meeting commercial goals
Excellent written and verbal communication skills
A genuine passion for games
A bonus if you have...
Experience working on AAA titles
Strong understanding of event-driven live operations in mobile games
Solid understanding of systems driven player owned narratives
An avid player of F2P mobile strategy games
Knowledge of MMO, RPG, and F2P mobile strategy games
Experience in Unity
Experience in creating content to support systems design
Tag Games has a collaborative and relaxed work culture whilst encouraging feedback and support to solve problems - always striving to be the best they can be. They are driven by a passion for quality and delivering outstanding products.