Back to jobs
Senior Mobile Game Designer (on-site) Budapest, HU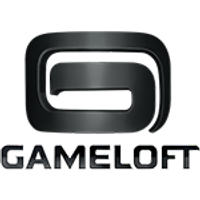 Job description
Senior Mobile Game Designer

Gameloft - Budapest, HU


Gameloft are searching for a Senior Mobile Game Designer to join them in Budapest, Hungary! Gameloft has been operating in Budapest for more than 8 years, and their goal is to develop casual and mid-core games that bring fun to millions of users on a daily basis.

Some of their previous titles include Iron Man 3, City Mania, Disney Getaway Blast and Dragon Mania Legends. The latter is one of Gameloft's most successful projects, with well over 50 million downloads!

This is position requires a mix of strong economy and marketing knowledge with passion for analytical game design and the emerging free-to-play business model.
As a Senior Mobile Game Designer, you'll be responsible for understanding the intricacies of the 'game as a service' model from a user standpoint, so you can provide constant recommendation on improving the service.
To do this pre-release, you'll improve the design of the main features, defining metrics that allow you to individually measure their impact in a given title, working closely with the development team.
Once the game is launched, you're able to analyse the collected data and report which are the performing / underperforming aspects of the game, find the reasons of why, and then provide suggestions for further improvements / solutions to problems.

Your direct lead will be the Producer of the project, and the colleagues you work most closely with will be: 2D Artists, 3D Artists, Designers and Animators. Gameloft take an active approach to work/life balance, and because of this, offer flexible working hours with this role.


The skills and experience you'll need...

At least 4 years of professional development as a Game Designer (on the mobile game market)
An in-depth, up-to-date knowledge of the free-to-play mobile market
A proficiency in game design architecture
A strong sensitivity to gameplay and game design, understanding how to build needs and emotions in the context of a game
Analytical and formal thinking, with the ability to break problems down in their key variables and identify the relations between them
Statistic knowledge with the ability to formulate ratios and indexes specific to each game, identifying specific weaknesses and strengths in its economy design
Fluent written and spoken English, concise writing skills
Adept in Excel


Bonus points if you have...

Graduate degree in Economics or BA, preferably specialised in Marketing or Strategic direction
Experience in community managing, marketing or product management


Get in touch for a confidential chat about the role, studio, and culture. Email lawrie.brennan@aswift.com or call +44 (0)1709 834777.