Back to jobs
Senior Producer (4 day week)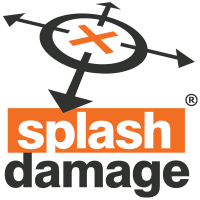 Posted

03 November 2023

Salary

Negotiable

Location

Bromley

Job type

Permanent

Discipline

Production

Reference

19196

Contact Name

Daniel Butcher
Job description
Renowned studio Splash Damage are working with Aardvark Swift to find a Senior Producer to join their ranks and shepherd the team to deliver on release goals as well as being the overall handler of the ideation process and features requirements.
As a Senior Producer you will oversee all aspects of a product and lead initiatives to understand how the product can meet and improve on targeted KPIs, making decisions where necessary on what avenues should be taken.
As part of the Product Management team at Splash Damage you'll help drive the vision of their games from conception through launch and into Games as a Service. They are focused on the players needs and assist in building and operating games way beyond their players wildest expectations.
They're passionate about player data to drive content roadmaps, in-game events management, game economies, feature development and community management focus to simply make their games better for their players. They understand the needs of their players, clients and what makes a good game great. They live and breathe games and aren't afraid of making tough decisions for the greater good.
Your responsibilities…
Lead the user testing process, making optimisation decisions from metrics, whilst having a strong influence on the overall quality of their products
Join the effort of forming passionate cross-functional teams in crafting incredible experiences for players
Act as the keeper of the content roadmap and be responsible for continually developing it based on data and trends
Encourage teams to collaborate, push their ideas and suggestions without fear of putting new ideas into players' hands and relish the feedback
Meet and exceed expectations by helping to conceptualise, deliver, improve, and influence creative product at every stage of the production
The skills and experience you'll bring to the role…
Previous experience as a Senior Production role in the games industry
Shipped one or more AAA titles in a production capacity
Passion for the gaming industry and its current trends, being an avid gamer yourself
Ability to actualise visions through team management, tactical execution, and a focus on daily progress
Assist the team to determine content prioritisation, connecting player engagement efforts to the broader vision
Experience empowering others by fostering an environment of shared ownership, accountability, constructive criticism, recognition, appreciation, and collaboration
Prior experience guiding teams down the right path ensuring confidence is put into the work the studio and team makes
Eye for detail, being analytical minded to tune and improve the products key metrics
Perks and benefits include…
4 day working week
Substantial performance-related pay on top of your wage
Enhanced pension contributions
Bespoke visa and relocation packages for you and your family
Industry-leading fully paid 30 weeks maternity leave and 10 weeks paternity leave
Private Medical and Dental cover for you and your family, along with a 24/7 digital GP service
Extensive Mental Health support, with Line Manager Mental Health training, a group of Mental Health First Aiders, and on-site or remote counselling
Bespoke Learning and Development course framework to help you grow
The Splash Damage studio culture is rooted in an open, friendly, and collaborative environment. Their games are made by people from all over the world, and from their entry-level hires to industry veterans, they believe that fostering that diverse culture is the best way to build both their games and their studio.
Splash Damage have won numerous awards, including a 'World-Class' accreditation by Best Companies and being named one of the UK's 100 Best Large Companies to work for.