Back to jobs
Senior Producer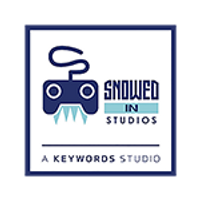 Posted

19 October 2022

Salary

Negotiable

Location

Ottawa

Job type

Permanent

Discipline

Production

Reference

18193

Contact Name

Connor Green
Job description
We're supporting Ottawa based Snowed In Studios as they look to add a Senior Producer to their team.
As part of Keywords Studios' engineering service line, Snowed In provide programming support to some of the most exciting games being made today. You'll have the chance to make a global impact, working in a studio known for shipping some of the most prestigious household names in gaming.
As a "Snowmie" Producer, you are first and foremost an entertainment software development project manager – creatively and technically. You can develop, plan, and execute projects, from pitch to certification on console, mobile, PC, web, and any other platform the games industry throws at you. Risk management is in your DNA.
You will use your passion for games, insatiable curiosity, and versatility to work on a variety of projects and across all aspects of game development. In return, you will be part of a creative and supportive team environment with the ability to have a direct impact on the development of top-tier games.
Your role and responsibilities will include...
Leadership: That's leadership, not management, and you know the difference. Snowed In Studios want to hear how you serve a technical team of uber-smart engineers to reach a common goal, and how you develop the individual potential of every team member.
Client Relations: The studio is a customer-driven organisation, so you will be comfortable with client-facing relationships and communications.
Communication: You're able to filter vast amounts of information into actionable items, while clearly keeping your team, your client and management informed of the changing situation.
Business Management: Running a project is part of running a business, which includes working with sales, hiring, staffing, cost management, proposals, and writing contracts. It also includes long-term business development and identifying new opportunities.
The skills and experience you'll bring to the role...
5+ years of leadership experience in gaming production, game project management, game publishing or consumer-facing software application development
Credits on shipped titles
5+ years of project management experience, including multiple development methodologies
A background managing distributed development in multiple geographies
Demonstrated expertise building, tracking, and maintaining both simple and complex project schedules
Strong mediation and negotiation skillset
A thirst for knowledge, and a passion for engaging entertainment experiences, gaming, technology, and art
Exceptional attention to detail
Experience using multiple project management & product management tools, such as Jira, ADO, Trello etc
Bonus points if you have skills and experience in...
Programming, Design, or artistic experience in a game production
Scrum
Spreadsheet-fu
EQ
UX
Program management
Requirements engineering
Perks and benefits include...
Comprehensive benefits package that covers Dental Care, Health Care (including out of country coverage), Vision Care, Long Term Disability, Physio, Massage etc
Generous leave policies including 3 weeks paid vacation (plus 1 week over the Holiday Season), unlimited sick leave and two paid personal days.
Parental leave top-up
Employee and Family Assistance Plan that offers 24/7 free and confidential help with your physical and mental health
Snowed In studios work on a variety of AAA projects and operate a crunch-free policy from a modern studio with a relaxed atmosphere and a dynamic and supportive team environment with a range of experience and an amazing culture.
They regularly enjoy board game nights, movie nights, arcade tournaments, and more to help blow off steam and hang out together.
If you want to build or expand your career the way you want to, in a smaller studio connected to a global studio family you should apply for this role.