Back to jobs
Senior Producer (Maps Team) - Berlin, DE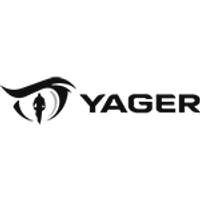 Posted

16 June 2022

Salary

Negotiable

Location

Berlin

Job type

Permanent

Discipline

Production

Reference

17493

Contact Name

Daniel Butcher
Job description
Senior Producer (Maps Team)

YAGER Developments - Berlin, DE


YAGER Developments are looking for a talented and experienced Producer to lead their extremely talented Maps Team. The Maps Team is responsible for creating the world of The Cycle: Frontier, and as such, encompasses Level Designers, Environment Artists, TAs, VFX Artists, Concept Artists and QA. The producer's job is to facilitate a strong collaboration between the maps team members and stakeholders at the director level towards creating new maps, improvements to existing maps and support in the content creation of events, in a timely and on-quality manner.

YAGER makes games based in Berlin, Germany. Founded in 1999 by 5 enthusiastic gamers, They combine long-term experience with a resilient and innovative spirit. They are passionate about creating online action games with rich worlds, focused on social emergent gameplay. YAGER's mission is to give players unique moments they can't wait to tell their friends about.


As a Senior Producer, you will...

Manage their interdisciplinary sub-team responsible for "Maps" to produce high quality features and content as well as defining clear scope of initiatives, epics and stories
Facilitate, monitor and enhance the Maps production process
Track progress towards goals, working to remove blockers when necessary
Ensure efficient and effective collaboration within the team, with other teams and stakeholders
Encourage a healthy team atmosphere and an exemplifying positive "can do" attitude.
Be an ambassador for your team commitments and goals as well as for the company values within the team


For this role, you'll need...

7+ years of production experience in games development
Expertise in facilitating the production of levels, maps, worlds etc.
Credits on at least 1 commercial title
Familiarity with the disciplinary skills and tools of the trade of making games
First-hand experience of modern development methodologies and tools
Strong understanding of agile development methodologies
Strong organisational, communication and problem-solving skills
High level of emotional intelligence and ability to deal with conflicts effectively
Passionate about videogames


Just some of the benefits of working with YAGER Developments include...

Relocation packages and budgets, temporary accommodation, administrative support and more.
Work-life-balance with competitive vacation days and core working hours
Green travel at a discount - Company Ticket for the public transportation system in Berlin (BVG)
Dog friendly office
A diverse & creative team with over 28 nationalities coming together to create thrilling gaming experiences
Feedback, internal trainings, workshops and Lunch & Learns and more!
Interested? Want to know more?

Get in touch with Daniel Butcher at +44 (0)1709 834 777 or email daniel.butcher@aswift.com now!