Back to jobs
Senior QA Tester (EU Remote)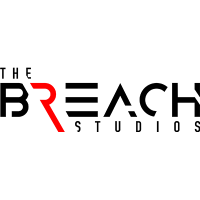 Job description
The Breach Studios, who are best known for the third person shooter 'The Harvest', are looking for a Senior QA tester to work within their development team towards a new, unannounced, third-person multiplayer franchise.
Working at the studio, you will work closely with programmers, designers, and artists, and be responsible for testing and evaluating the game on various platforms such as PC, PS5, and Xbox Series X/S
Your responsibilities…
Organise test plans (smoke, compatibility, compliance, and feature) so that every aspect of the game is thoroughly tested, and each release is held to high standards
Ensure that all bugs from the QA team are recorded in an efficient and informative manner
Research and identify potential opportunities to enhance the test process through improved methodology, tools, and automation
Comprehensive testing against specific first-party quality requirements (XR and TRC)
Close cooperation with the Build and Release teams in terms of preparing builds for the launch
The skills and experience you'll bring to the role…
3+ years of professional QA experience in the game industry, with two or more shipped AA+ titles on consoles
Experience in testing games on PC and consoles
Strong knowledge and interpretation of compliance documentation and technical requirements
Experienced working with issue tracking systems (Jira) and documentation tools
Prior experience working with compliance documentation and technical requirements
Previous experience with Microsoft and Sony dev kits
Experience with client-server testing
Working experience in Unreal Engine is a plus
The Breach Studios has culminated into a team of experienced professionals in the video games sector, with an excellent team spirit and environment that promotes learning and growth. Additionally, you'll be looking at attractive remuneration depending on work experience, flexitime with core common hours, and remote/face-to-face working styles.