Back to jobs
Senior/Lead Game Designer (Remote)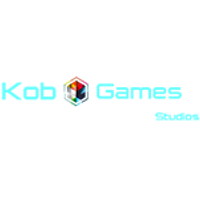 Job description
KobGames are on the search for a Game Designer to play a leading role in their projects!

KobGames are one of the market leaders in hyper causal gaming. They create fun, entertaining games that make you smile. We all enjoy playing them so why not enjoy making them. With hypercasual games you have the joys of rapid prototyping, play testing and then the satisfaction and joy of shipping you title, showing the world the fun that you can bring to it

Your responsibilities will include...
Play a leading role in the game designing department
Closely work with game designers, analyze and provide timely feedback on their concepts
Participate in ongoing projects and suggest ideas to improve game KPIs
Follow Hyper Casual game trends and come up with relevant game ideas
Create Game Design Documents
Adapt well to a dynamic and rapidly changing environment
The skills and experience you'll bring to the role...
At least 3 years of experience as a Hyper Casual game designer (with a track record of games)
Solid knowledge about Game Design including game mechanics, level design, and UI/UX
Experience in creating mock-ups and wireframe designs
Creative problem-solving skills to address a diversity of game design issues
Great communication skills and a good level of English
Strong organizational and leadership skills
Team player, who likes to work with people and drive results together