Back to jobs
Senior Technical Artist (UK Remote)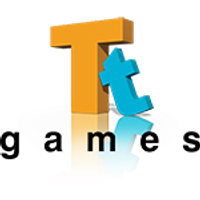 Job description
We're working with TT Games to find a Senior Technical Artist to work alongside an enthusiastic team of developers helping to drive and deliver the next generation of games created at TT.
As part of the LEGO Team, you will be developing new tools and production pipelines whilst also improving existing tech. You'll take a proactive approach to tasks and form the primary link between code and art and often be the main point of contact within the team when any issues arise.
Your responsibilities…
Writing tools and scripts that contribute to LEGO asset pipelines
Liaising with LEGO Designers, Artists, Tools Programmers and Render Tech team members
Championing the rendering and pipeline requirements of the LEGO Asset Teams
Keeping stakeholders up to date with progress
Reviewing tools, pipelines, and tech, ensuring the team are working efficiently
Proactively use knowledge and experience to identify and solve problems before they affect the development team
Assisting with other Technical Art solutions within the business should the need arise
The skills and experience you'll bring to the team…
Industry experience with one or more shipped console titles
MEL, Python, C#, scripting skills
Proficiency in Maya, Photoshop & Unreal Engine
Excellent technical skills to manage assets that fit memory, design, and frame rate limitations
Experience creating Custom Tools, Scripts and Shaders
Excellent at both technical and creative problem-solving
Desirable extras…
Passion for tools and pipelines with a focus on future areas and trends
Comfortable communicating across teams in a dynamic team environment
Comfortable working and developing in a multi-platform, multi-project environment
Prepared to learn and / or develop new tools during pre-production
Proactive in sharing information and assets
A keen gamer and an appreciation of the visuals and user experience on all platforms
Knowledge of asset creation software such as 3DSMax, Houdini, Modo, Substance Designer / Painter, LEGO Digital Designer
Experience with source control programmes such as Perforce & SVN
Use of production tracking tools such as JIRA & Confluence
Familiarity with LEGO System bricks and their component parts
Perks and benefits include…
Flexitime
Discretionary Bonus Scheme
Company pension scheme
Health and wellbeing activities
Free online training courses
Social Events
Responsible for the best-selling and BAFTA-winning LEGO videogame series, TT Games is in the business of delighting children and grown-ups alike. With more than 30 years of success behind their studio, and as a valued part of Warner Bros since 2007, they have incredibly exciting plans for future titles based on the world's biggest entertainment properties.