Back to jobs
Senior Technical Designer (Hybrid Options)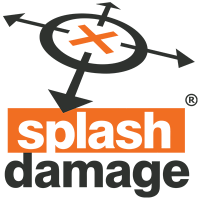 Job description
Aardvark Swift are supporting Splash Damage with their recruitment of a Lead Technical Designer to bridge the gap between programming and design.
As the Lead Technical Designer, you will build prototypes, identify, and solve the technical issues and provide clean cross-discipline communication in the development of features representing Design's interests and ensuring implementation meets the project brief.
The skills and experience you'll bring to the role…
A passion for making and playing games, especially the design and technical aspects of their creation
Significant industry experience and 1 shipped AAA current gen console or PC title that featured a multiplayer component, worked on from beginning to end
The ability to work independently without close supervision
Experience with a scripting or programming language (visual or text based)
Prototyping gameplay mechanics using UE4, Unity, or similar
Experience in creating first or third person shooters
Excellent verbal and written communication skills
History of writing high quality and thorough design documentation
Experience with source-control applications (SVN, Perforce, AlienBrain, etc.)
The ability to work collaboratively with other disciplines
Desirable skills and experience…
Knowledge of players motivations, psychology, and cognitive biases
Knowledge and understanding in multiple areas of design, with emphasis in areas where digital prototyping is required
Experience with C# or C++
Aspire to create holistic designs where systems and subsystems work together to make a whole that is more than the sum of its parts
Knowledge of design methodologies and frameworks (e.g. MDA, Rational Game Design, PENS etc)
Undergraduate degree in Video Game Design, Computer Science, Entertainment, or a form of technical training
The studio has been recognised with several best employer awards over the years, most recently being awarded the coveted 3-star 'world-class employer' accreditation by Best Companies.
Splash offer a host of perks and benefits including…
Private Medical and Dental Cover for you and your family, mental health support and a 24/7 digital GP service
Employee assistance programme
Industry-leading fully paid 30 weeks maternity leave and 10 weeks paternity leave
Enhanced company pension contributions and a group life assurance scheme
And not forgetting the famous Splash Damage social events are open to you and your family to help you build friendships and have some fun along the way.