Back to jobs
Senior VFX Artist (4 day week)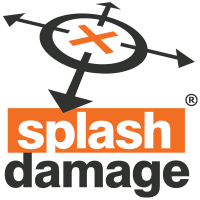 Job description
Splash Damage are on the hunt for a Senior VFX Artist with a desire to create great gaming experiences.
As a Senior VFX Artist at Splash Damage you will craft high-fidelity, game-ready effects and collaborate and communicate with colleagues in Design and Programming to serve gameplay progress, and action feedback from your Lead and the project Art Director.
You can also expect to generate bespoke environmental effects for levels and cinematics, implement elements for game features, and perform optimisations.
Splash Damage now operate on a 4 day work week, which means all of their employees enjoy a 3 day weekend, every week!
The skills and experience you'll bring to the role…
2 or more years' experience as a VFX Artist in the games industry
Skilled in using a Realtime engine, UE4 or UE5, and with game engine particle systems, preferably Niagara
Well acquainted with 3D simulation software, preferably Houdini, Maya, or Blender
Highly proficient with the use of shaders and materials
Able to prototype ideas, quick iterate on them and handle critical or complex tasks
High level of expertise with cinematic effects and able to adapt them to in game effects, and balancing quality and performance
Able to improve and adapt pipelines
Solid grasp of real-world reference and principles of physics
Skilled in believable animation timing
Self-motivated mindset, and able to be well-organised under tight deadlines
Desirable but not essential skills…
Familiarity with scripting languages: VEX, HLSL, Python
Experience with 3D paint packages: Substance, Modo, Mari
Perks and benefits include…
4-day working week
Substantial performance-related pay on top of your wage
Enhanced pension contributions 
Bespoke visa and relocation packages for you and your family
Industry-leading fully paid 30 weeks maternity leave and 10 weeks paternity leave
Private Medical and Dental cover for you and your family, along with a 24/7 digital GP service
Extensive Mental Health support, with Line Manager Mental Health training, a group of Mental Health First Aiders, and on-site or remote counselling
Bespoke Learning and Development course framework to help you grow
The Splash Damage studio culture is rooted in an open, friendly, and collaborative environment. Their games are made by people from all over the world, and from their entry-level hires to industry veterans, they believe that fostering that diverse culture is the best way to build both their games and their studio.
Splash Damage have won numerous awards, including a 'World-Class' accreditation by Best Companies and being named one of the UK's 100 Best Large Companies to work for.