Back to jobs
Senior VFX Artist (DE Remote)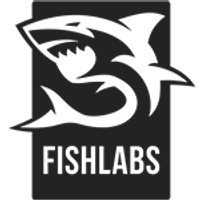 Job description
We're working with Deep Silver Fishlabs as they look for a Senior VFX Artist. Fishlabs have been creating award-winning, chart-topping games for over 15 years. At their core, they are a studio for gamers, by gamers, who develop games with deep and engaging experiences across all platforms.
Your new team shares a strong vision, is open-minded, and vividly discusses ideas, feedback, and concerns. Together they strive to create games they can be proud of and grow both on a professional as well as on a personal level.
As part of the close-knit art team with lots of autonomy and creative ownership, you will elevate the project's gameplay through stunning effects that convince on both an aesthetic and technical level. You'll also coordinate with the studio's co-dev partner on technical constraints and requirements
The skills and experience you'll bring to the role…
Strong overall familiarity with Unreal Engine 4 Particle Systems and Materials
5+ years of experience creating real-time visual effects for games, with at least one shipped title as a key contributor for VFX
Ability to work in a photorealistic style, but also adapt to a variety of art styles as required by their projects
Enthusiasm for creating dynamic, visceral combat and ability effects
Strong familiarity with contemporary 3D and 2D software for the creation of game effect textures and meshes, such as Houdini, Substance Designer, Embergen, 3dsMax etc
Great understanding of colour, contrast, and composition
Formidable understanding of animation fundamentals to create compelling movement and flow
Keen understanding of common performance concerns, and the ability to navigate them with one eye on the big picture and context of where your effects will be used
Great communication and self-organization skills Knowledge of Unreal Engine Blueprints is a strong plus
For this position, please be prepared to provide an up-to-date online portfolio or video reel demonstrating your proficiency in real-time VFX.
Your job comes with personal responsibility, freedom, and short decision-making routes and a motivated, international team full of fellow gamers!
The studio is in a bright, modern office, right in the centre of Hamburg with a selection of benefits for all their staff including discounted gym membership.
A healthy work-life balance is important to you. For them too! That's why they are also awarded as a family-friendly workplace. Coming from abroad? No problem, the studio provide relocation packages.