Back to jobs
Technical Artist - Auckland, NZ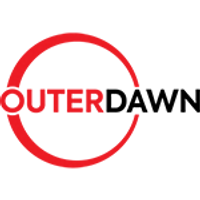 Job description
Technical Artist
Outerdawn - Auckland, NZ
Outerdawn is seeking an experienced Technical Artist to join their growing team of developers on some very exciting up and coming titles!
Located in Auckland's sunny North Shore, Outerdawn is committed to becoming a premier games studio in the southern hemisphere. They have a growing team of industry veterans and talented newcomers are developing multiple new IPs and titles and have room to grow their fun, dynamic and diverse studio.
As a Technical Artist, you will...
Lead the research and development of graphical techniques and associated asset pipelines, including providing robust documentation for other teams/departments
Develop prototypes to test for technical feasibility and fun-factor
Assist with developing, supporting and improving systems, pipelines and data structures for teams and projects
Plan and lead the development of the VFX for in-house products and provide robust documentation for other teams/departments
Takes the lead in profiling and optimising graphics related game performance
For this role, you will need...
A passion for gaming, particularly mobile games
Knowledge and experience within Maya and 3Ds Max
Confidence with Unity
Experience with Unity Shaders
Skill in Mobile Optimisation, Performance and Tooling
Just some of the benefits of working with Outerdawn include...
A competitive salary
Wellness days off
Many social activities and events
Job development
Health insurance


Interested? Want to know more?

Get in touch with Liam at +44 (0)1709 834 777 now or email Liam.hollinshead@aswift.com now!