Back to jobs
Technical Artist - London, UK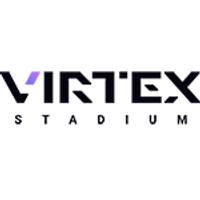 Job description
Technical Artist (Remote Options)

Virtex VR - London, UK


Virtex are looking for a Technical Artist (generalist) to join their Art team working on Virtex Stadium. You would be involved in a wide variety of technical tasks related to Art (Character, Exterior, Interior, Props, Weapons, Terrain, Vehicle and Vegetation) as well as overseeing tool creation and maintenance.

Working closely with their team across shaders, animation, modelling, engineers and designers, Virtex would like to uncover new ways to improve workflow, support asset creation and implementation, and ensure functionality, consistency, and quality. It's also important to ensure that their pipeline is adapting correctly to the creative needs of the Virtex Stadium platform, while also helping inform our creative direction from an art content production perspective.

You will have the opportunity to work across the entire Virtex Stadium platform to build memorable events and moments, and develop features that challenge the status quo of live events.

Virtex's studio is growing, so this requires plenty of hands-on work creating, iterating, and tuning. This is a unique opportunity for the right person to grow with the company and help Them shape it.



Your role and responsibilities will include...

Set-up assets in Unreal Engine (meshes, animation blueprints, shaders)
Providing technical support to art and animation in both Blender and Unreal Engine
Maintaining a sustainable approach for memory/performance.
Prototyping new art assets and building asset generation pipelines
Proactively giving and seeking feedback, directing next steps, and communicating clear goals and outcomes to your team


The skills and experience you'll need...

5+ years of professional development as a Technical Artist in the videogame industry
Expertise in Unreal Engine and Blueprints
An ability to develop advanced custom shaders in Unreal and familiarity with PBR standard
Capability in optimising and profiling
A specialisation in Blender
An aptness for diagnosing and improving real-time 3D graphics
Comfortable iterating on ideas using rapid prototyping techniques
Excellent communication and collaborative problem solving skillset


Bonus points if you have...

A passion for Esports, VR or live events
Experience creating add-ons in Blender and Unreal to assist with art asset pipeline
Knowledge of procedural generation software (e.g. Houdini)
A background with animation blueprints, rigging, control rigs and animation retargeting
A history creating a range of complex custom shaders using unreal material editor
Experience creating audio-reactive content
Familiarity with Unreal Engine Virtual Production tools and pipeline
Experience with Version Control such as Perforce, PlasticSCM, etc


Just some of the benefits of working with Virtex VR include...

The ability to work fully remotely (limited to UK and European time zones to facilitate collaboration)
Relocation support to UK incl. budget if you are interested in moving to London and working from the studio/office
Latest VR equipment for all team members
Stock Options depending on your previous experience
Play Fund to support you exploring games and other social apps.
Workplace pension scheme for UK residents


Virtex VR are a registered UK Visa Sponsor.


As big fans of Esports, Virtex began to envision virtual stadiums and a 3D viewing experience a long time ago! With the Virtex Stadium application launching on PC and VR in 2021, they want to make that dream a reality by allowing Esports fans to view gameplay live in 3D, in the centre of a virtual stadium. Partnering with the wider Esports ecosystem (incl. publishers, leagues, teams), They are working towards building the virtual home of Esports.



Interested? Want to know more?

Contact Liam at Liam.hollinshead@aswift.com or call +44 (0)1709 834777.