Back to jobs
Technical Artist (Vehicles)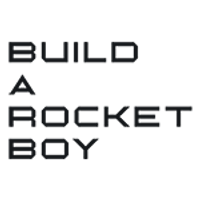 Job description
As a Technical Artist for the Vehicle Team, you will be working alongside a talented and passionate team driving forwards cutting-edge visuals and functionality for their in-game vehicles, providing shader and material expertise as well as technical guidance for art workflows, vehicle systems and pipelines.
You will be joining the studio in a key role at pivotal time as we scale up to develop an ambitious and ground breaking open-world game. The role brings the opportunity of making a significant personal contribution to a high-profile project.
You'll be joining a team currently working to develop EVERYWHERE; an experience with a breadth of unimaginable gameplay adventure - one of the most anticipated titles in the industry at the moment.
Your responsibilities will include...
Work closely with the Lead Vehicle Artist and Technical Art Director to define, improve and maintain art workflows.
Shader research and development.
Build and refine vehicle feature systems (Damage, Lights, Customization etc.).
Create and maintain technical documentation
Proactively provide suggestions on how to utilise new technologies and tools and implement them into our workflow.
Liaise with engine team to troubleshoot issues and find solutions.
Maintain quality and consistency across your work to meet objectives, quality bar, and schedule.
Implement feedback from Lead Vehicle Artist and Technical Director.
The skills and experience you'll bring to the role...
Excellent knowledge of game engines and the technical constraints and challenges of game development
Good technical understanding of art pipelines, memory and rendering budgets
Experience in the creation and refinement of shaders
Strong communication skills with the capability to successfully work across multiple teams.
A positive collaborative and professional working attitude.
An eye for detail.
Strong English skills, both written and verbal.
Strong interest in latest advancements in video game graphics and visual trends.
2 years minimum experience as Technical Artist in the games industry.
Bonus points if you have...
Experience working with Unreal Engine 4 or newer
Build a Rocket Boy are a mix of industry leading veterans whose credits include some of the best selling and most loved games of all time.
They have offices in Edinburgh and Budapest and are happy to sponsor your relocation to one of these cities. If you apply from outside of their hiring territory, they also consider WFH candidates from the UK, Hungary, France and the Netherlands in Europe; California and Washington states in the US; and from Québec in Canada.