Back to jobs
UI Director (Hybrid)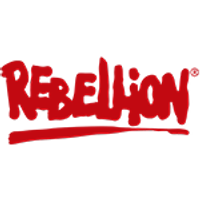 Job description
Rebellion are looking for a new UI Director to lead and mentor a growing team of varied UI skillsets, helping to improve processes and achieve excellence across multiple concurrent projects.
Are you an experienced Lead UI Artist or UI Director with a history of effective team building looking for a new opportunity where you can make a real impact?
The core element of the job is around team leadership and strategy, with another key part of the role being collaboration with a wide variety of disciplines and expertise. You will collaborate with Art Directors, Art Leadership, Design Leadership, and many other disciplines as you build toward a great UX culture within the organisation. You will be working with rising stars within the industry, helping to shape their futures as they progress under your guidance. 
Your responsibilities…
Build the recruitment strategy for the UI discipline, including role definition, interviewing structure, hiring, onboarding and succession planning
Drive the delivery and quality of the UI across the business, mentoring and supporting leads, designers, artists, and technical designers
Help UI Artists and Art Directors to achieve visual excellence across a variety of visual styles, giving feedback and helping to improve process
Learn to use a visual scripting toolset and see how to create UI using one of the best UI toolsets in the industry!
The skills and experience you'll bring to the role…
Experience leading a multi-platform game through all stages of the project lifecycle
Experience building the UI branding for a game in conjunction with a team of UI artists, the project Art Director, and the Marketing/Publishing team
Experience in either UI Art (branding, editorial design, illustration, and typography) or UX Design (interaction design, prototyping, accessibility, and user research)
Portfolio demonstrating appropriate, professional experience
Games as a service experience would be a strong bonus
Perks and benefits include…
26 days annual leave plus public holidays (increasing with service)
Private Medical Insurance, healthcare cash plan, including dental and vision
Life Assurance, Income Protection & Critical Illness Cover
Enhanced Family Leave
Interest Free, Tax-Free loans
Enhanced Pension Scheme
EAP a range of Mental Health and Wellbeing Support
Plus loads more… including a wide range of discounts, freebies, and social events
For 30 years Rebellion have been creating incredible video games at their multiple studios, but Rebellion is more than just games. They have their own film and mo-cap studio, they create board games, publish books, and through 2000AD, publish comics and graphic novels such as the amazing Judge Dredd.
Rebellion they are proud of their open, friendly, and creative atmosphere. They love what they do, and they have fun doing it! As a big indie developer, they have complete creative freedom over their titles which allows them to work on a massive variety of projects across all the major platforms.