Back to jobs
UI / UX Director (DE Remote)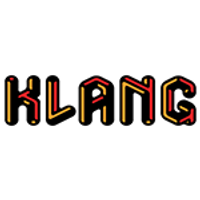 Job description
Berlin based Klang Games are looking for a highly talented UI/UX Director a background in complex UI/UX design.
As a UI/UX Director you will be overseeing the development of the user experience of SEED, collaborating with the other directors to shape this unique combination of deep, complex simulation and player cooperation into a coherent whole.
Exploring the future of humanity through various forms of media, Klang Games aim to present deep, meaningful subjects in a way that's captivating, easy-to-digest and entertaining for all ages.
At the heart of Klang is SEED, a large-scale, persistent virtual world that they believe will redefine the MMO landscape and have a positive impact on our species.
Your responsibilities…
Inspire and lead the effort around creating a holistic UI/UX strategy and direction for SEED
Set up UI/UX guidelines, principles and requirements for Designers to ensure a coherent UI/UX experience in SEED
Oversee the work of the UI/UX team, set up processes, create and maintain UI/UX documentation and information architecture
Represent the UI/UX team within Klang and deliver updates and presentations for the whole company
Collaborate and establish trusted work relationships with heads, directors and other members across all disciplines
Set foundations for a future growth of UI/UX at Klang and guide the UI/UX development with the use of roadmaps and other planning tools
Provide design feedback and take action to continuously ensure and raise the quality of SEED
The skills and experience you'll bring to the role…
Experience as UI/UX Director on at least one relevant project
Experience of leading a large, complex UI/UX project from the beginning
A strong UI/UX design background and experience leading teams of Designers, speaking their language
Experience or interest working on emergent and complex systems such as city builders or MMOs