Back to jobs
VFX Artist (UK Remote)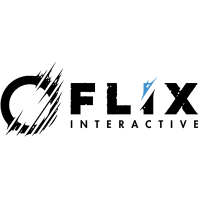 Job description
Flix Interactive want to add a creative VFX Artist to their team to help develop visually stunning and realistic effects for their projects.
As a VFX Artist you'll be using your artistic eye, and technical background in implementation to create and implement high-quality visual effects that align with the artistic vision and technical requirements of the project.
Based just outside Birmingham, Flix offers a friendly, nurturing work environment with the opportunity to build games as part of an extremely talented, ambitious studio. The team is made up of welcoming, passionate, active gamers that support one another in all aspects of development.
Your responsibilities…
Collaborate with the Art and Design teams to understand and interpret their vision, providing creative input and ideas whilst keeping quality and style consistent
Ensure content is optimized for real-time rendering engines, in line with quality/performance targets, and compliant with project-specific constraints
Work closely with Leads and the Production team to help prioritize tasks and feedback, meet project milestones, and deliver high-quality work on time
Problem-solve technical issues and workflow hurdles
Stay up to date with new workflows, toolsets and software that could benefit the wider team and actively contribute to the improvement of our pipeline
Support the wider Art team, including providing guidance and support to junior artists, sharing knowledge, and helping them grow their skills
The skills and experience you'll bring to the role…
A portfolio showing a strong artistic eye for impact, timing, and visual flair within a range of VFX styles
Highly proficient in using real time particle editors such as Unreal Engine's Niagara VFX system to create game-ready content from concept to implementation
Experience with Unreal Engine's art pipeline
Strong problem-solving and troubleshooting skills, with the ability to find innovative solutions to technical challenges
Strong support-focused interpersonal skills, able to communicate and collaborate effectively
Give and receive critique well
Ability to manage your own time, working under deadlines whilst maintaining a high-quality bar
A passion for bringing impactful visual effects to life in a game environment
Based in the UK with right to work independent of sponsorship
Desirable but not essential skills…
Previous shipped title(s) within a relevant game art production pipeline
Skills in any adjacent areas such as Blueprint, lighting, animation, or modelling
Knowledge of accessibility standards and best practices
Experience collaborating with remote or distributed teams
Perks and benefits include…
Private healthcare
Bonus scheme
Additional time off over the festive period
Team outings and events as well as summer and Christmas parties