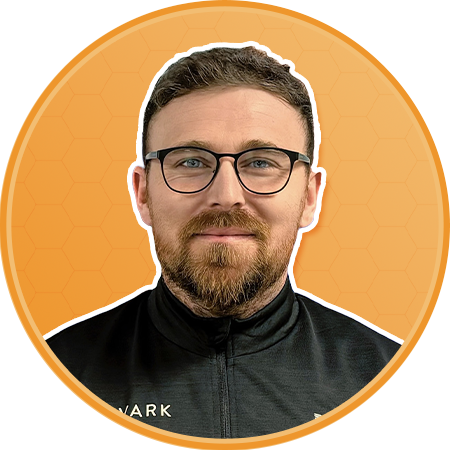 Chris Mellor
Team Lead - Design & Commercial
I was actually a Footballer at YTS level but when I was released from my contract I decided to go into the fitness industry and became a personal trainer. I built my own clothing business alongside this.
I'm a pretty competitive person, an absolute sports fanatic (which you've probably guessed) and I love a challenge. I've done a lot of sport-related charity work too!
​
Favourite Game: Spider-Man PS4
Favourite Game Series: Uncharted
Favourite TV Series: Sopranos
Favourite Film: Goonies
Favourite Book: Harry Potter and the Deathly Hallows, The Very Hungry Caterpillar
Favourite Song/Band: Can't Help Falling in Love by UB40
​
What's your career background?
After the experience with my own business I moved into sales, and from that to the role of Client Engagement Manager. I found that I liked talking to people and providing a valuable service to them. I had a friend in IT recruitment that introduced me to this world and the rest is kind of history. I started as a Junior Consultant and after four years worked my way into the Senior Consultant position I'm at now.
What's an average day look like for you at Aardvark Swift?
I'm generally one of the first ones in to work, nice and early, so I can grab some breakfast with the team. I complete all the basic admin tidying up early on, before most people are at work, which leaves me most of the day to work on getting vacancies advertised and my candidates supported. At lunchtime I go to the gym with some of the team, taking advantage of our extended gym lunch policy. I also like to brush up on my self- learning, I'm currently reading grammar for beginners, and watching 'how to copy & paste' videos online.
What do you love most about your job?
What we do can be life changing for some people. Some of our candidates pack up their lives and move to whole other countries for their dream job. There's an art to being a good middleman, my job is to make the candidate's job search as smooth as possible, to become their friend and to support them with what they need. Getting that phone call a month or two down the line from a placement saying that they love their new job is what it's all about.
Favourite memory so far?
I think for most consultants it's got to be the first placement they made; mine's no different. Getting up and ringing that bell, knowing you've done a good job and improved someone's life, it means a lot.