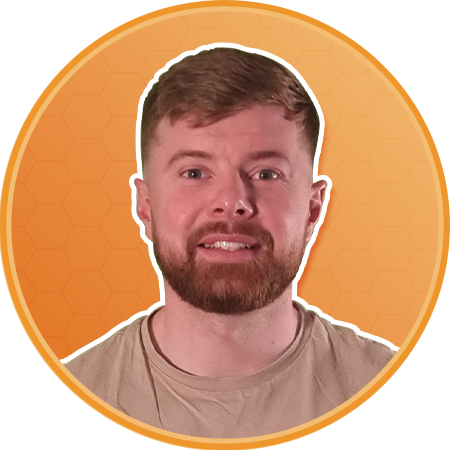 Lawrie Brennan
Recruiter - Design
A bearded fitness fanatic, cricket tragic and part time gamer. At 27 years old I have decided to take a change in recruitment sector from Education to Gaming Industry! Food is life to me especially when it comes to messy burgers and calorific cheesecakes, but you will see me eating chicken rice and veg more often than not! Scottish and Irish heritage yet given neither accent but proud to sport a broad Sheffield one! Never need much of an excuse to meet up with friends and family.
​
Favourite Game: F1 2021/Red Dead Redemption 2
Favourite Game Series: Elder Scrolls/Assassins's Creed
Favourite TV Series: Friends
Favourite Film: Lord of the Rings/Anything Marvel/Matrix/John Wick
Favourite Book: Of Mice and Men
Favourite Song/Band: AC/DC – Shoot to Thrill/Rumours Album – Fleetwood Mac
How did you get into games as a hobby?
My older (but smaller) brother got a Playstation for Christmas one year, for one to not miss out on anything, I needed to have to go and see what it is all about. Then sibling rivalry kicks in, along with my ridiculous competitive nature, I had to try and beat him on everything we played. This then stuck with me for as long as I know and being able to escape into fantasy worlds and realms coupled with as close to real life experiences in real world games, the world of gaming in infinitely fascinating!
What's your career background?
I started my professional working career as a primary school teacher that lead me into education recruitment. Here I enjoy the fast paced working environment and the thrill of converting clients into using accounts. During my time I was part of numerous office personal bests, contributing to each and every PB. After a number of years in the sector I needed a change in environment and sector. Having a real interest in gaming and the development of game series, a job combining the two has lead me to here!