Back to jobs
Animation Director (Hybrid)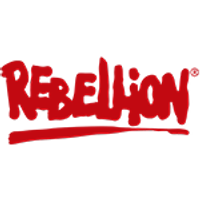 Job description
Rebellion are on the lookout for Animation Director to join their growing development team and make a key impact on exciting and new projects, at a company with a rich history of making exciting third person shooters!
This role would be ideal for a Lead Animator who is looking for the next step in their career, or an established Animation Director looking for a change of direction, as you'll work on creating innovative movements and behaviours on new and unannounced titles.
Rebellion's dynamic and growing art team is looking for a highly motivated individual to help nurture the team growth and have maximum impact on projects. They are looking for bold, ambitious, and talented people who want to work on genre-defining AAA IPs. 
Your responsibilities...
Proactively manage the departments performance and professional development through performance review cycles giving constructive, actionable, relevant feedback
Lead the animation department with best practice people management techniques
Collaborate with Head of Art, Designers, Programmers and Producers to balance creative vision with production realities
Create high quality, in game animations to the highest standard in line with the style and demanded by the project
Verify the quality of animation in the game and make improvements where necessary to fit technical constraints and artistic direction
Be an active mentor and role model for the animation team. Work to maintain morale and create an atmosphere of creativity and enthusiasm
The skills and experience you'll bring to the role...
Expert knowledge of Motion Capture, Motion builder, Maya, 3DS Max and Character Studio
Easily able to animate realistic human motion
Expert knowledge of rigging and skinning
Able to produce high quality animation in different game engines including Unreal
Expert knowledge of the video game development process and production pipelines
Extensive knowledge of best practice people management
Able to focus on own professional development and able to mentor individuals to develop skills and knowledge
Perks and benefits include...
26 days holiday plus public holidays (increasing with service)
Private Medical Insurance
Healthcare cash plan, including dental and vision
Life Assurance, Income Protection and Critical Illness Cover
Enhanced family leave
Interest free, tax-free loans
Enhanced Pension Scheme
Employee Assistance Program, including mental health and wellbeing support
Plus loads more… including a wide range of discounts, freebies, and social events
Rebellion are proud of their open, friendly, and creative atmosphere. They love what they do, and they have fun doing it! Rebellion have complete creative freedom over their titles which allows them to work on a massive variety of projects across all the major platforms.
Rebellion operate across multiple UK locations, with studios based in Oxford, Warwick, Liverpool, and Wakefield. If you are based in the UK, they are always open to discussing how they can support remote or hybrid working options.