Back to jobs
Art Director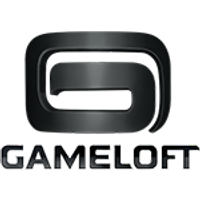 Job description
Gameloft are searching for an Art Director to join them in Budapest, Hungary has been operating in Budapest for more than 8 years, with the goal of developing casual and mid-core games that bring relaxation and fun to millions of users on a daily basis.

Previous titles include Iron Man 3, City Mania, Disney Getaway Blast and Dragon Mania Legends. The latter is one of Gameloft's most successful projects, with well over 50 million downloads!
Gameloft are looking for a self-motivated, energetic individual who will collaborate with their Top Management, Art teams, Developers and Designers to define the game's art style. The projects in question include social / casual video games for devices such as iPhone, iPad, tablets and other portable platforms.

As a key member of the team's management core, you'll take charge of the initial concept and overall visuals seeing them through to final delivery.

This is a hands-on position, so you'll need to be a passionate artist but also a leader with genuine visual ideas defining various art styles, creating highly appealing proof of concepts, sharing your experience and expertise to help your team and fellow artists excel in their craft.

Your role and responsibilities will include...
Establishing the style and vision of the game including environment, character, title screen, and user interface look and feel
Ensuring the quality follow-up in the production process including fast prototyping stage while working with real-time engines such as Unity, Unreal and others
Managing the Art development processes, limitations, and dependencies across mediums
Managing teams of 10 or more artists
Understanding and efficiently implementing the industry pipelines and able to manage challenging deadlines
Working alongside other creatives in the studio
The skills and experience you'll need...
At least 3 years of professional development in art directing, managing Art teams, shipping at least one title
5 + years served in the video game industry or similar creative research and development environments
A Bachelor degree of Computer Graphics/ Graphic Design/ Media Arts/ Fine Arts/ or Other.
Proven storytelling and concept art abilities
A strong foundation in the traditional arts
Superior eye for light, value, colour and composition.
Profound knowledge and ability in graphic design principles, fonts, layout design, user interface function and design (tailored for social / casual games – clean, simple, fresh and readable art assets)
An ability to adapt to the great diversity of visual styles no matter if stylized or realistic
You'll need to be...
A good team player with excellent communication, negotiation, and teaching skills
Open to creative feedback, providing direct hands-on solutions to either positive or constructive criticism in a timely fashion
Highly organized with solid time management skills, strongly motivated and with a great desire to prove himself within the company
An optimistic problem solver including complex technical issues, able to learn and master new tools and techniques.
Fluent in written and spoken English
Passionate about video games!