Back to jobs
Art Director (Hybrid)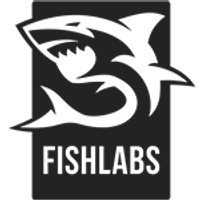 Job description
For more than 15 years, Deep Silver Fishlabs have been creating award-winning, chart-topping games and are now looking for an Art Director to join their passionate team! At their core, Fishlabs are a studio for gamers, by gamers, and are a reference for developing premium games with deep and engaging experiences across platforms.
As part of PLAION and alongside their Deep Silver sister studios across the globe, Fishlabs are creating stunning immersive experiences that inspire millions of players worldwide. The studio are looking to continue building on their success, with humble but talented and creative people who have a passion for making outstanding games and want to be at the forefront of gaming.
As Art Director, you will guide the art team towards the delivery of stunning visuals that create a true gaming experience and be part of the directors team to help them pitch their new title.
Your responsibilities…
Supervise and grow the existing team of artists, animators, and designers from concept to ship date
Take ultimate responsibility for the aesthetics of the finished game
Define the stylistic vision in continuity with the creative director's vision
Establish and maintain aesthetic standards
Review all art assets for quality and continuity
Create an environment that nurtures creativity
Communicate the artistic design and vision of the project internally and externally
The skills and experience you'll bring to the role…
7+ years of work experience in the games industry, ideally with 3 years as Lead Artist, Art Director, or comparable role
Experience in a lead position and proven seniority to guide and coach colleagues from an artistic standpoint
One or more shipped console games in the last 3 years (preferable AA or AAA)
Participation in all relevant phases and stages of the production of at least 3 finished and released video games, preferably on console
Deep understanding of all aspects of art and a very talented and skilled artist yourself
Passionate about details and a lot of creativity
Strong problem-solving skills and a "Can-Do-Attitude"
Self-contained way of working and high level of self-motivation
Very good command of the English language, both written and spoken