Back to jobs
Art Director (Hybrid)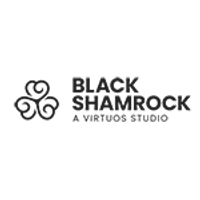 Job description
Black Shamrock are wanting to bring in an Art Director to work closely with studio management to impart knowledge on art styles and to define guidelines on a variety of dynamic projects for both in-house and external or co-development work.
They're looking for someone to lead their art team in developing an ambitious art direction, artistic process and innovative Ideas internally and, with their partner studios, deliver excellent and exciting content.
You'll use your strong aesthetic eye and understanding of AAA game production to effortlessly communicate with other disciplines within the development team and mentor less experienced members of the team and assist with managerial tasks.
Black Shamrock was founded in 2016 and acquired by the Virtuos Group in 2017. The studio is Ireland's largest PC and console game development studio and provides unique opportunities to work on multiple AAA titles. Black Shamrock is a place for talent to flourish and lifelong industry connections to begin.
Your responsibilities…
Manage a team or teams of artists of various disciplines on a wide spectrum of projects
Establish and clearly communicate the art vision to the team
Collaborate with design, engineering and art to make recommendations and decisions regarding overall art vision
Establish and/or improve art production pipeline in coordination with other disciplines and clients
Manage communication with the team and clients on artistic and technical matters
Work closely with production to ensure risks are being identified and tracked and assist in the creation and overall management of the art schedule and resource plans
Ensure that deliverables are of expected artistic and technical standards
Propose cohesive and holistic solutions to problems
Be effective writer and speaker at briefing, critiquing, discussion, reportage and problem solving
Foster positivity and team spirit for building up a strongly bound and cohesive team
Identify and nurture new or sprouting talents, participate in recruitment and planning for expansion and employees' career growth
The skills and experience you'll bring to the role…
10 years' games industry experience including AAA titles on major platforms with a proven shipping record
Broad knowledge spanning different art disciplines, including concept, characters, props and environments, lighting, VFX and UI
Thorough understanding of interactive entertainment methodology and the video game production pipeline
Experience in managing creative teams and ability to collaborate effectively with other disciplines
Extensive experience and knowledge of art processes, production pipelines and optimisation
Excellent eye for graphical quality and knowledge of techniques used to achieve visual targets
Ability to foster a dynamic and collaborative team environment
Excellent decision-making capabilities
Passionate about game development and able to exercise game sensibility when making artistic decisions
Outstanding written and verbal communication skills
Perks and benefits include…
Company Healthcare Plan
Occupational Pension Scheme
Flexible working arrangements for a healthy work-life balance
PTO days for wellness and sickness
Training and skill development opportunities
Wellness initiatives and workshops
Optional taxsaver
Charity events, social events and participation in community engagement schemes