Back to jobs
Associate Art Director (Hybrid)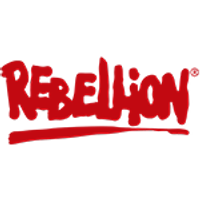 Job description
Rebellion is on the lookout for an Associate Art Director to join their ambitious art team who are working on an unannounced, co-op strategy shooter.
Working alongside the Art Director, you will play a pivotal role in collaborating with discipline leads to set quality standards for the game, using in-depth knowledge of techniques and technical approaches.
This position suits a candidate who has an exceptional eye for detail, a creative flair, and a drive for excellence. If you're ready to step into a role where you can fully harness your ability to lead and inspire, this could be the job you have been waiting for!
Your responsibilities…
Lead the art team to ensure objectives are met
Collaborate with the code, design, and art teams to identify, research, and help implement innovative ideas and technical approaches needed for the project
Establish a work environment full of innovation, creativity, and vigour
Help define best practices, workflows, and pipelines, as well as develop and improve existing processes
Inspire, mentor, and train artists to ensure solid working foundations and career development
The skills and experience you'll bring to the role…
Experience managing artists remotely or in a hybrid working environment
Strong leadership experience, shipping 3D game titles on multiple platforms
Good knowledge of all art pipelines such as characters, environments, animation, VFX, shaders, materials, lighting, UI, rendering, and performance
Have a creative eye and aesthetic judgment to help drive and critique the visual quality
Excellent understanding of game development process from concept and pre-production, through production, to optimisation and final delivery
Strong technical understanding of common and proprietary tools and technology used for content creation
Diligence with individual and team tasks to help move the team forward
Solid knowledge of industry standard task tracking software such as Jira and Excel
For 30 years Rebellion have been creating incredible video games at their multiple studios, but Rebellion is more than just games. They have their own film and mo-cap studio, they create board games, publish books, and through 2000AD, publish comics and graphic novels such as the amazing Judge Dredd.