Back to jobs
Associate Design Director (4 day week)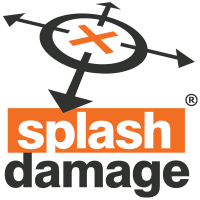 Job description
Splash Damage are recruiting an Associate Game Director to assist the Design Director in driving the execution of the creative vision on one of the studio's current projects. You will help direct the design teams, and the successful delivery of the project and also represent and support the needs of the development team members, the players and the business.
You will set the tone on the project and ensure Splash Damage's values are embraced and embodied by you team; including ensuring your team have autonomy. Beyond your project and with a focus on design you'll share knowledge, improve standards and processes across the studio and across disciplines.
Your responsibilities…
Handle the output and growth of the entire design discipline on your project and the morale, alignment, and cohesion of all team members, across disciplines
Oversee the creation and maintenance of documentation including the GDD and wiki pages
Spend time with each team member, ensuring they understand the vision and design, and have what they need to play their part in the project's development.
Ensure the team feel the progress they are making and are aware of how their efforts fit in to the bigger picture.
Regularly and effectively communicate with the project leadership team, presenting the creative achievements of the team, while negotiating feature/change requests
Manage, mentor, develop, and coach Lead Game Designers
Be integral to the planning on your project working alongside production to create roadmaps, hiring and succession plans, and scoping exercises
The skills and experience you'll bring to the role…
Shipped one or more AAA titles as an Associate Design Director or other Design leadership role
Shipped a title in a leadership role, including running a multi-person design team; people-management, mentoring, and line-management
Experienced in delivering project goals and translating high-level vision into actionable tasks across disciplines
Experience of being the handler/champion for a product at a project level
Effective communication skills, including presenting and writing high quality and thorough design documentation
A thorough understanding of all aspects of design including signs and feedback, controls, balancing, narrative, game-feel, retention, usability, on-boarding, social mechanics
Knowledgeable in systems, systemic design, emergent gameplay and the place of procedural content generation in development
Problem-solving skills and lateral thinking
Non-essential but desirable extras...
Shipped a title, ideally free-to-play featuring post-launch monetization beyond DLC packs
Strong maths skills; formulas, probability, statistics, and balancing
Experience in creating first or third person shooters
Experience running the live phase of a game as a service, using telemetry/metrics to inform design and content decisions
Experience of acting on market research e.g., focus groups, qualitative and quantitative surveys etc
Experience of prototyping gameplay mechanics
Perks and benefits include…
Bespoke visa and relocation packages for you and your family
Industry-leading fully paid 30 weeks maternity leave and 10 weeks paternity leave
Substantial performance-related pay on top of your wage
Enhanced pension contributions
Private Medical and Dental cover for you and your family, along with a 24/7 digital GP service
Extensive Mental Health support, with Line Manager Mental Health training, a group of Mental Health First Aiders, and on-site or remote counselling
Bespoke Learning and Development course framework to help you grow
Splash Damage's studio culture is rooted in an open, friendly, and collaborative environment. Their games are made by people from all over the world, from entry-level fresh talent hires to industry veterans, and they believe that fostering that diverse culture is the best way to build both their games and studio. They have won numerous awards, including a 'World-Class' accreditation by Best Companies and being named one of the UK's 100 Best Large Companies to work for.