Back to jobs
Audio Director (Onsite) Guildford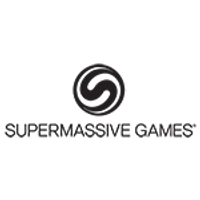 Job description
We are supporting Supermassive Games with their search for a talented Audio Director.
With a passion to deliver high-end AAA cinematic games, Supermassive Games produce tense and gripping stories that are delivered through the medium of their games.
As an Audio Director at Supermassive, you will collaborate with the senior project team to direct and help an external Audio Partner to achieve the best quality and vision possible for the game. The studio are searching for a passionate and proactive team player to join the team, will you be that person?
Your responsibilities…
Collaborate to create and maintain a product vision
Work closely with other discipline directors to execute the product vision, provide guidance, and make decisions that lead to the delivery of a fantastic game
Support an external Audio Partner through-out development to that ensure that the project vision is reflected by the audio through all implementation phases: supporting art, animation, game mechanics, play systems, user controls, and the player experience
Support fellow directors in maintaining a team culture that is based around trust, innovation, and collaboration
Enable the team to consistently perform at their best by providing clear, precise direction with sufficient flexibility for individual creativity
While primarily responsible for a key aspect of the creative vision and quality, you will also be partnered with an Executive Producer, where you will be responsible for achieving the vision on time and to budget
The skills and experience you'll bring to the role…
Pragmatic nature and ability to evaluate process individual team members strengths, with an ability to adapt, collaborate, and work constructively in solving problems across multiple disciplines
Strong practical experience of all aspects of sound design and composition in a director or lead role in Film, Television or Games with several published titles
The ability to direct teams in the use of best practices to create robust and well-structured content
Able to constructively shift priorities, demands, and timelines.
Previous experience with navigating the compromise between achieving the product-vision perfectly, and achieving other important project goals
Bonus points if you have…
Desire to develop further in their understanding of the games that Supermassive makes
Understanding of approaches and techniques used to create world-class entertainment products other than games.