Back to jobs
Cinematic Designer (On site)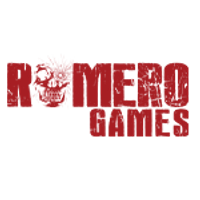 Job description
Romero Games, a game studio built by no other than Jon Romero himself, are looking to hire a talented AAA Cinematic Designer. With a focus on all-action FPS titles and to work with Jon himself, this is not an opportunity to be passing up!
Romero games is expanding and part of that is you, as a Cinematic Designer you will be working in collaboration with the Art Directors as well as the animation and narrative teams and colleagues in design to build a compelling story to entice players back over and over again. Your efforts will play a key role in delivering a quality title as you make a meaningful impact and contribution to multiple levels and areas of the game.
Your key responsibilities…
Design and produce cinematic scenes in collaboration with other disciplines
Work closely with the narrative, design, and art teams to turn scripts into cinematic scenes, from initial pre-viz to final AAA quality
Understand technical restraints while seeking out innovative solutions
Work with leads to improve quality of pipelines and tools
The skills and experience you'll bring to the role…
5 or more years' experience in the games industry producing AAA-level game cinematics
Good experience with Unreal Engine, and Sequencer in particular
A strong portfolio of cinematic techniques, cinematography, lighting, editing, and visual storytelling to showcase your work
Experience with all stages of cinematic development and iteration
A portfolio reflecting high-quality game art and cinematics, ideally with shot breakdowns
Perks and benefits…
Everyone at Romero Games benefits from ownership in the company with every permanent full-time employee given a stake
25 days annual leave, plus 10 public holidays. Annual leave increases after 5 and 10 years' service
Remote, hybrid and flexible working hours
Premium health benefits, plus extended healthcare coverage
Fertility leave for employees undergoing IVF, surrogacy, or other forms of fertility treatment
Relocation assistance, flexible start dates, reimbursement and help finding housing
Menopausal leave for appointments or recovery days
Compassionate or bereavement leave
Parental leave and support
Professional development, world-class workshops on accessibility, diversity, design from international experts
Sabbatical, after 5 years, option to take unpaid time for personal projects with 20% of your pay covered 
Team social events and activities 
Monthly insider expert seminars with renowned creators such as John Carmack, Rhianna Pratchett (Tomb Raider), Warren Spector (Deus Ex), David Brevik (Diablo), Harvey Smith (Dishonored), Josh Sawyer (Pillars of Eternity), and more!