Back to jobs
Design Manager (Remote)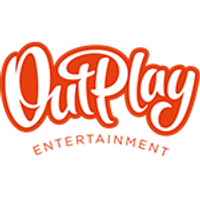 Job description
Outplay are on the lookout for a Design Manager to join their team of talented devs!

The Design Manager role defines and drives the vision for their discipline's collective excellence, delivers a roadmap for attainment, and inspires the passion, confidence, and drive in their Designers for continual achievement through a wide range of activities.

As required, the Design Manager provides hands-on creative support to the Designers on individual projects in coordination with their Executive Producers and Creative Director.

Your responsibilities will include...
Sets a departmental vision by proactively identifying short-term and longer-term goals for how they build on the standards and output of everything they design at Outplay
Manages and supports the leads group to identify and prioritise goals and processes that can enhance effectiveness through efficiency, standards, knowledge sharing, creative brainstorms, and quality of life
Works with Outplay Academy to identify and deliver workshops and motivational events, advocating training options to enhance the current or future needs of the business.
Regularly meets with sub-groups sharing expertise/techniques and generally pursuing group-wide initiatives
Develops, documents, and communicates departmental best practices and works with their game leads to flag where knowledge sharing & documentation should be improved
Defines and delivers a comprehensive plan for the wellbeing & development of everyone within their specific discipline
The skills and experience you'll bring to the role...
Experience working in a strategic and high-level capacity to create a vision and plan for effective team management
Excellent communication skills to manage, engage, and coach the team and across all disciplines in the studio
A genuine passion for learning and development and commitment to engaging and progressing Design skills and experience
High-level presentation and analytical skills to present and convey department information and processes
Significant people management experience
Able to handle and mediate effective communications within the team and at all levels of the business
Experience in building and hiring a Design team within the games sector
Extensive hands-on Lead/Senior Designer experience on mobile, games-as-a-service products to provide creative support and market insights where needed
A passion for playing our high-quality games and providing constructive feedback to our teams and encouraging others to do the same
Outplay is one of the leading mobile developers across the UK and Europe. With over 12 years of experience, founded in 2012 it has moved its way right to the front of the field in Mobile Gaming.

With 100's of millions of downloads across the apps stores and multiple awards won, if you passionate about mobile gaming, there really isn't any other studio for you....