Back to jobs
Game Designer (UK Remote)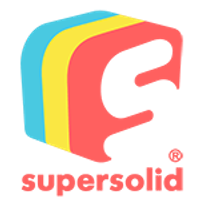 Job description
We're working with Supersolid as they look to add a Game Designer to their team and be at the core of game development, working with a wide variety of team members across different disciplines as you help build brand new games from the ground up as well as design impactful new features on existing live titles.
You will primarily be responsible for concepting and mapping out the structures and systems for new games (developing original new IP) and helping to design features for Supersolid's existing games
As a Game Designer you will...
Prototype compelling and innovative core game loops and meta games
Create and lead the execution of game concepts that meet or exceed the technical, creative, and commercial aims of the project
Write documentation, create UI mock-ups and work with PMs and data analysts to help design and balance free-to-play systems and economy models
Communicate your design clearly and collaborate with the rest of the team
Explore potential themes and art styles with the help of user testing and the art team
Work with producers to determine production scope priorities and eventual adjustments
Coordinate with marketing to ensure the product vision is followed through in the marketing assets and other promotional materials
Gather feedback and analyse data on games and features to improve various key metrics
Consistently validate the coherence and quality of the game(s)
Continuously play and analyse the gaming market to catch trends and opportunities early
The skills and experience you'll bring to the role...
3+ years' experience working as a game designer
Commercial experience working on F2P mobile games
Experience working within / leading cross-disciplinary development teams
Strong creative instincts and an understanding of mobile markets
Genuine passion for F2P and mobile games, as well as the wider world of gaming
Open to feedback and eager to learn and apply new skills
Strong interest and belief in data-informed approach to support and validate intuitions
Perks and benefits include...
Relocation support
Flexible working hours
Company and individual performance-based bonus
Support to learn, develop and progress with Supersolid
Regular social activities
Company pension contribution
28 days annual leave which increases with tenure and festive shutdown
Supersolid's studio is in the heart of Central London, though they have team members all over the world. They are a fast-moving, creative studio who maintain a healthy work/life balance and possess a firm belief that the people at the studio are what makes the studio such a fun, exciting and productive place to be.