Back to jobs
Lead 3D Environment Artist (Remote Options) - Toronto, CA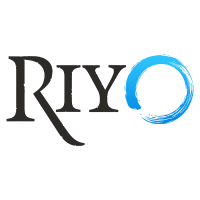 Job description
Lead 3D Environment Artist (Remote Options)

Riyo Games - Toronto, CA


Riyo Games are on the lookout for a Lead 3D Environment Artist to join their team!

In this role, you'll create captivating, 3D stylised environments within an immersive RPG world waiting to be explored. You will be an environment architect, a visual storyteller, and an experience-maker wrapped into one. You know how to modify lighting, play around with composition, and add just the right amount of detail to develop a game space with plenty of personality.

The Lead Environment Artist will work closely with the Creative Director & Art Director to define the game's art style and work with other leads to execute the game's vision.

The mission at Riyo Games is to craft retro-infused JRPGs that awaken cherished childhood memories. They're growing the studio by assembling a dream team of talent from across the globe. Join them on this epic quest to make fun, narrative-rich games in an inclusive, supportive and fun studio environment!

You'll be working on Threads of Time, a 2.5D JRPG inspired by Chrono Trigger and Final Fantasy where you get to travel from the pre-historic era to the end of time! Become part of a veteran team that includes legendary developers who led iconic titles such as Xenoblade Chronicles, Bravely Default, Final Fantasy, Octopath Traveler and more!


As a Lead 3D Environment Artist, you will...

Juggle creating 3D environments and assets while organising, planning and leading the environment art team
Study, review, validate and supervise the work of Environment Artists to ensure that the environments created respect the artistic vision, meet the needs of the game, including technical requirements, and achieve the required quality
Define development opportunities for team members and coach them to achieve these goals
Provide guidance and mentorship to other artists on your team, as well as reviews and critiques for external artists
Create stylised 3D environments and assets from concept art and descriptions
Work closely with Art and Creative Directors to ensure that environments and assets match quality bar and vision for the game
Bring life and excitement to the game through your design and implementation of high quality, stylised 3D environments and assets
Help establish and maintain both aesthetic quality and technical performance standards (polycount, memory, draw calls, etc.)
Build and compose scenes in Unreal Engine, including asset placement and lighting
Propose and establish optimised pipelines for improving quality and time of production
Collaborate closely with Game Designers to create and adjust environments based on gameplay needs
Work closely with game designers to create and adjust environments based on gameplay needs
Contribute innovative and original ideas toward the game's visual identity and development


For this role, you will need...

A minimum of 5 years of experience in 3D modelling/sculpting/texturing
Mastery of stylised environment texturing and workflows
Strong familiarity with setting up environments within game engines
Excellent proficiency of industry standard DCC applications and procedural texturing tools, such as Maya/3DS Max, Zbrush, Photoshop, Substance Painter and Designer
Strong modelling, UV unwrapping, and texturing skills
Knowledge of the technical constraints relating to real-time, 3D engines, and level editors
Compositional skills and understanding of the fundamentals of art (lighting, composition, colour theory, etc) that are of an advanced level
Good sense of asset organisation and adherence to naming conventions
Excellent communication and interpersonal skills
Ability to take direction well
To be comfortable with ambiguity and able to drive towards clarity to deliver work on time
Shipped at least 1 game title
A love of JRPGs


Bonus points if you have...

Familiarity with Unreal Engine
Residency in Ontario, Canada or willingness to move there
Just some of the benefits of working with Riyo Games include...

4 weeks paid vacation (1 week of which is taken in late December)
Collaborative environment with opportunities to contribute to the game's creative design and take ownership of features
Competitive salary and benefits including medical, dental, vision, and life insurance
Opportunities to help you strengthen your skills or learn something new
Workplace that appreciates and values diversity and inclusivity
Interested? Want to know more?

Get in touch with Liam at +44 (0)1709 834 777 now or email liam.hollinshead@aswift.com now!