Back to jobs
Lead 3D Prop Artist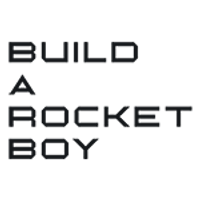 Job description
Build A Rocket Boy are one of the fastest growing studios in the UK and are looking to bring a Lead 3D Prop Artist to the roster.
Build A Rocket Boy are creating an exciting new IP called EVERYWHERE. Set in the not-too-distant future, technology has brought mankind to the forefront of a global shift where there is a war between good and evil for control of this technology, and you are in the middle of it all.
As a Lead 3D Prop Artist, will help define the quality of 3D art props. Additionally, you'll be overseeing and managing a team of talented 3D Artists through an excellent approach to production, communication, and expert hands on 3D capabilities.
Your responsibilities…
Collaborate with the Art Director and the Concept Lead to define the visual quality goals for 3D content
Lead a team of 3D Artists in the creation of a variety of 3D content
Oversee the quality of 3D art content through all phases of production
Work with production to manage team deliverables, ensuring they meet the defined objectives, defined quality bar, and schedule
Work with external studios and outsource partners to ensure the smooth delivery of high-quality assets
Manage, mentor, and inspire team members, guiding them with clear direction
Be able to create high quality resolution 3D assets, UV maps, textures, and other content matching all technical and artistic requirement
Iterate on 3D content with in-house and external 3D artists
Work with technical disciplines and engine team to improve workflow
Manage offsite vendor relationships as required
Promote a culture of collaborative innovation
Perform any other duties as assigned by Line manager or authorized person with accountability and responsibility defined prior to the commencement of these duties
The skills and experience you'll bring to the role…
Extensive experience in 3D asset creation
6 or more years professional experience as an Artist in the games industry, 2 of which as a Lead Artist in the games industry
Expert experience with current 3D modelling tools such as 3ds Max, Maya, or equivalent
Expert experience with texture creation and authoring tools such as Substance
A strong understanding of art fundamentals
Excellent communication skills with the capability to successfully work across multiple teams
Meticulous attention to detail and strong organisational skills
A positive collaborative and professional working attitude