Back to jobs
Lead Animator (Hybrid)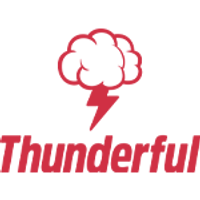 Job description
Aardvark Swift are supporting Thunderful Games in their seeking of a dedicated and passionate Lead Animator.
As a Lead Animator, you will be part of a close-knit team working on an unannounced project in its early stages of development. You'll strive to define Thunderful's animation pipelines and establish efficient animation and character quality procedures. 

This is a full-time position, with hybrid and remote work being an option, but due to the nature of mocap, you need to be able to go to the Gothenburg office as needed.
Your responsibilities…
Collaborate with animation and production to drive high-fidelity animations, balancing performance, quality, scheduling, and technical requirements
Participate in cinematic motion shoots
Mentor, manage, and regularly review team members to build a cohesive and effective team
Create task estimates and work with production to maintain schedules and ensure animation team goals are aligned with other departments
Manage files, organising work efficiently
Manage and mentor a small team of animators towards creating life-like animations with a lot of expressions and emotions, utilising keyframe and motion capture techniques to promote the game's artistic vision
The skills and experience you'll bring to the role…
Worked on several other game projects in the past, with one or more of them being in a management or senior role
Self-motivated animator who can handle both the artistic elements of animation and the technical requirements that facilitate it
Ability to take the initiative and enjoy working as part of a team, while being open to feedback
Exemplary understanding of general body mechanics and animation concepts
Strong familiarity with Unreal Engine
Familiarity with motion capture pipelines
Skills in keyframe animation
Perks and benefits include…
Pension plan
Flexible work hours
Yearly wellness grant
Occupational health care
Weekly wellness activity hours