Back to jobs
Lead Artist - Amsterdam, NL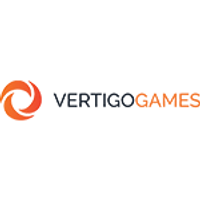 Job description
Lead Artist
Vertigo Games - Amsterdam, NL


As their Amsterdam studio kicks off development of its most ambitious project to date, a true multi-platform AAA VR action shooter based on a global franchise, Vertigo Games are looking to recruit a seasoned Lead Artist who can guide a team of talented creatives.

Vertigo Studios are the largest VR developer in the world and part of the Embracer Group, the largest group of developers in the world. The Lead Artist will guide the artists they manage in realising the best possible visual quality. The Lead is responsible for keeping team's focus and motivation by acting as an example for others to follow.


As a Lead Artist, you will...

Be accountable for their team's delivery of digital in-game art assets, anything from 3D meshes and textures for props, environments and characters to animations, shaders, lighting and UI
Ensure the team complies with the project's vision, visual style, and technical requirements
Build the team's skills and expertise through mentoring in a way that facilitates motivation and creativity in the team
Engages with the leads and production team in high-level planning of the project, ensuring their team's deliverables meet project milestones
Instigate a high-level of art-related decisions during the development of the project regarding art-related project risks
Facilitate effective cooperation with other disciplines, notably: tech, design, and production
Demonstrate a high level of creativity and originality in treatment of both licensed and original IP
Represent the studio to external stakeholders and other contacts
Proactively identify skills and experience gaps in the project's art team
Assist the Creative Department Manager with the growth and development of the studio's art team
To communicate freely in English, both written and verbal
To be an experienced creative leader that inspires the team

Bonus points if you have...

5+ Years' experience in a Lead Artist role
A track record of the full development cycle on console/PC titles
Strong traditional art fundamentals, including the function of form and colour, proportions, shape, etc.
Experience in crafting content that meets both the creative aspiration of the team and needs of the product
Proficiency in agile development methods
A mastery of Jira and Confluence to track and manage progress
An ability to own complex issues across disciplines and teams
Demonstrable hands-on art skills and a desire to keep it that way
A specialised field of knowledge, such as UI/Assets/Environments, etc
Just some of the benefits of working with Vertigo include...

A company culture that values a healthy work-life balance
Flexible working hours
26 Standard vacation days with an option to buy 5 more
A healthy lunch in the canteen (when working from the office)
30% Income tax reduction for eligible expats
Relocation cost compensation depending on your situation
Free pension plan
Free train commuting when living outside of Amsterdam
Group activities and an annual VR game jam (also whilst working from home)
The latest VR hardware and titles which you can borrow and take home
Whilst working from home all the relevant hardware, budget for desk and chair and a contribution toward your energy costs
For more information regarding this vacancy please contact Jordan Langley at jordan.langley@aswift.com or call +44 (0)1709 834 777 now!