Back to jobs
Lead Character Artist (Remote Options)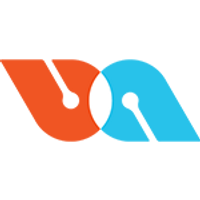 Job description
As a Lead Character Artist at Unbroken Studios, you will work alongside amazing developers with experience working on some of the largest AAA titles such as Battlefield, Call of Duty, God of War and the Arkham Series!

In this role, you will collaborate with the Character AD to create and maintain the visual quality benchmark of character art. Create (sculpt, model, UV, texture, and implement) technically sound and qualitatively exceptional characters and creatures, as well as Lead, mentor and guide the character team and OS team on visual quality, best practices, processes, and workflows

Your responsibilities will include...
Lead, mentor and guide the character team and OS team on visual quality, best practices, process, and workflows
Conduct regular character art reviews and provide feedback to the character team and OS team to ensure quality and visual style consistency
Own the quality control of internal and external character art assets and approval process
Create character technical specification package for outsourcing production
Polish and integrate external content on an as-needed basis
Monitor the needs of design, animation, and tech art to ensure functionality and clean handoff of character assets
Collaborate with engineers and tech artists to drive and improve the character art pipeline
Hold regular 1:1s, set objectives, and performance reviews, and looking after the character team's welfare
Assist production in coordinating character art resources, time estimates and set priorities based on project needs
The skills and experience you'll bring to the role...
6+ years of experience in developing AAA game character models
2+ shipped game titles, at least 1 as a lead character artist
A portfolio demonstrating a wide range of high-quality characters and creatures
Expert knowledge and proficient use of Z-Brush, Maya, and Substance Painter
Ability to breakdown and communicate complex feedback and art vision clearly using visual, verbal, and written medium
Expert knowledge of foundational art principles, elements, and human anatomy
Excellent understanding of PBR workflow and best practices
Efficient memory management of polygons, UVs, and textures
Strong organizational, time management and problem-solving skills
Bonus points if you have...
Experience with stylized art style
Experience working with external outsourcing art team
Experience of Unreal Engine 4
knowledge of rigging and skinning
Experience with Marvelous Designer
Concepting skills
Perks and Benefits...
Dental plan
Vision plan
Comprehensive Medical
Life Insurance
Open to fully remote
Training and Development
Unbroken have a super close-knit team, so being social is embedded into their identity as a studio! They have monthly family BBQs, weekly film nights, and annual studio parties, and with the nearby bars & restaurants, we make sure there are plenty of opportunities to hang out as a team!