Back to jobs
Lead Environment Artist (Hybrid)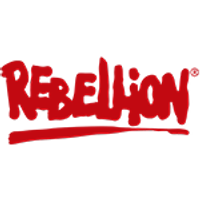 Job description
We are supporting Rebellion on their hunt for a passionate Lead Environment Artist to drive the visuals for an exciting and thematically dark Sci-Fi shooter project.
You will create high-quality assets and ensure that the integration of the work is in line with technical constraints and artistic direction. As part of the Environment Art team, you will play a key role in ensuring the quality of an exciting new project.
Your responsibilities…
Collaborate with the Art Director to successfully plan, produce, and deliver a high-quality game world
Taking charge and being responsible for the project's environment art development, implementation, and delivery
Be an active mentor and role model for the environment art team
Work to maintain morale and create an atmosphere of creativity and enthusiasm
Represent the environment art team in lead and team meetings, sprint planning and reviews
Review candidates and assist in interviews
Communicate and collaborate with key stakeholders to confirm task direction and consistency of own work
Reference game design documents to develop an understanding of the environments, objectives, atmospheres, story, and style of the project
The skills and experience you'll bring to the role…
Expert knowledge of 3d software such as 3D Studio Max, Maya, and Blender (3 years + in one or multiple of)
Expert knowledge of 3D sculpting packages such as Zbrush or Mudbox (3 years + in one or multiple of)
Strong knowledge of modelling processes, hi-res sculpting, baking textures, and material/shader setup in a real-time render engine
Solid knowledge of PRB material pipeline/substance
Prior knowledge of the video game development process
Ability to focus individuals and teams to achieve a specific outcome to drive performance
Ability to focus on own professional development and able to mentor individuals to develop skills and knowledge
Perks and benefits include…
Private medical insurance, healthcare cash plan, including dental and vision
Life assurance, income protection, and critical illness cover
Enhanced family leave
Interest free, tax-free loans
Enhanced pension scheme
EAP a range of mental health and wellbeing support
For 30 years, Rebellion have been creating incredible video games at their multiple studios, but Rebellion is more than just games. They have their own film and mo-cap studio, they create board games, publish books, and through 2000AD, publish comics and graphic novels such as the amazing Judge Dredd.
Rebellion they are proud of their open, friendly, and creative atmosphere.
They love what they do, and they have fun doing it! As a big indie developer, they have complete creative freedom over their titles which allows them to work on a massive variety of projects across all the major platforms.