Back to jobs
Lead Game Designer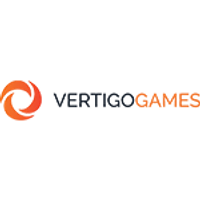 Job description
We are working with Vertigo Games to find a Lead Game Designer to support creative leadership in shaping a project vision and translate it into a design strategy.
With their ambitious project in very early stages of development, this is a really exciting opportunity and time to join the Amsterdam based studio. They're building a multi-platform high-end VR action shooter based on a global franchise, and with plans to start the next project this year, they are looking for an individual to ensure the studio meets their goal of bringing VR to the next level.
Your responsibilities...
Manage the design team, setting goals and ensuring the work done meets the project vision
Collaborate across disciplines to make the development process as smooth as possible
Create high level briefs that inspire and encourage innovation in the team
Doing hands on work that sets standards and inspires others to contribute to the studio's success
The skills and experience you'll bring to the role…
Experience working in a lead designer role throughout the full dev cycle of one or more high-quality console/PC titles
Excellent written and verbal communication skills in English
Demonstrable track record of effective leadership working with high profile IP's
Highly skilled in many areas of design, from UX, AI, mechanics, and systems, to level and narrative
Skilled in Unreal Engine development and are unafraid to get hands on if needed.
It's a bonus if you have…
Experience in a leadership role developing high quality VR games or experiences
A track record of fostering a team culture that promotes innovation and inclusion