Back to jobs
Lead Game Designer (Remote)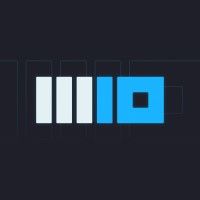 Job description
Aardvark Swift are supporting Material10 as they look for a Lead Game Systems Designer. This role is ideal for someone who is looking to work on something unique and be at the forefront of new type of gaming experience.
Material 10 are a new and developing studio based in London who are bringing something new to market. They are looking to create a brand-new game and fresh player experience, and to do so they have assembled a team that boasts a background rich in experience from projects including Red Dead Redemption 2, Ghost Recon Wildlands, DayZ, Rift, GTA V and League of Legends.
Material 10's Project Fallen will be a unique competitive and fast paced multiplayer shooter strategy game, where the player is a super soldier leading an army of NPCs with the ability to hot swap between TPS and RTS modes.
As Lead Game Designer you will drive the creative vision and design direction for Project Fallen, ensuring its success as a truly unique gaming experience. At this stage in the title's development process, you will be collaborating with the wider development team to deliver an early prototype. As the project progresses, the Lead Game Designer will establish, manage, and lead a dedicated design team with a mission to take the game to launch.
The skills and experience you'll bring to the role…
A creative mindset and willingness to step outside norms to experiment and try new ideas
Experience of working on AA/AAA shooters, action-adventure or strategy games, experience of competitive multiplayer shooters would be ideal
Solid grasp of other game genres outside of shooters
Experienced in designing game systems and mechanics, exposure to narrative design and world building would be a big positive
Excellent knowledge of current design theory and principles for competitive multiplayer games
Enthusiastic about working in the fun and often chaotic world of game development at a startup
Self-confident mentality but able to objectively reassess their ideas when needed
Excellent communication skills with the ability to write clear and concise documentation
Comfortable collaborating across all development disciplines
Positive attitude with a strong work ethic
And if the chance to get in on the ground floor of what promises to be a different type of game wasn't enough on its own, Material 10 will also give you ownership of what you build through company equity.