Back to jobs
Lead Game Designer (US Remote)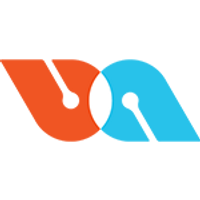 Job description
Unbroken Studios are seeking a talented Lead Game Designer. The studio is a Los Angeles-based team, made up of 80+ veteran video game developers with proven track records in building best-in-class games, across all platforms, for the world's largest publishers.
From blockbuster franchises such as Battlefield, Call of Duty, Medal of Honor, and God of War, Unbroken Studios are credited with some of the most memorable game experiences in recent history.
In this role, you will work with the Game Director to oversee all aspects of design, including core gameplay, levels, UX, and sound whilst adapting the design vision to emergent needs of the Game Designer, Publishing, and other considerations.
Your responsibilities…
Work closely with the directors and other leads in other areas of design to devise and maintain a cohesive game vision
Monitor the quality of work and actively participate in driving quality standards and improve pipelines and methods
Inspire, mentor, and challenge game designers in order to develop their creative and technical skillsets
Technical ability to prototype game mechanics with minimal engineering support
Provide regular reviews and meaningful feedback on performance and development to team members in a clear and constructive manner
Be an advocate for AAA gaming and maintaining these standards as a minimum
The skills and experience you'll bring to the role…
7+ years of design experience spanning multiple design disciplines, and at least 2 shipped titles (preferably with a Lead title)
Intimate knowledge of player mentality and motivations throughout all stages of gameplay, from onboarding through elder game systems.
Technical ability to prototype game mechanics with minimal engineering support
Passion for multiplayer games and Games as a Service in all its forms, and deep knowledge of games across multiple genres and platforms
Excellent verbal and written communication skills
Ability to multi-task, self-manage, self-motivate, and adapt easily to change
An excellent understanding of past and current game trends