Back to jobs
Lead Level Designer (Hybrid)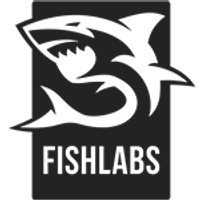 Job description
We're working with Fishlabs as they search for a Lead Level Designer to join their studio based in Hamburg, and work on a number of exciting projects.
Fishlabs have been creating award-winning, chart-topping games that have been brought to life on millions of screens. They are a Studio for gamers, by gamers, and a reference in developing premium games with deep and engaging experiences across platforms.
They are looking to continue building on their success with humble but talented and creative people who have a passion for making outstanding games and want to be at the forefront of gaming.
As part of PLAION and alongside their Deep Silver sister studios across the globe, they create stunning immersive experiences that inspire millions of players worldwide.
Your responsibilities…
Lead a team of level designers to craft engaging game spaces that bring the game's design vision to life
Work with the design director to interpret the game's design vision into clear guidance for the team
Become part of the team's hands-on creation output through every step of the production from inception to polish, and lead by example
Team up with other leads of related departments to identify and explore engaging gameplay scenarios
Hold regular reviews, team up with QA and analyse external playtest to guide iterative revisions
Champion the game's level design vision and facilitate widespread visibility for your team's output
Mentor the level design team and foster a creative working environment that leads to creative self-expression, professional, and personal growth
Continuously optimise the level production pipeline and documentation standards
Act as a liaison with the management and director team, taking an active role in the planning, prioritizing, and decision-making
The skills and experience you'll bring to the role…
5+ years of experience as a level designer on one or more shipped AA/AAA titles
Exceptional capacity for teamwork and an inclusive attitude that welcomes feedback and criticism as part of collaborative problem-solving
Strong visual storytelling skills and excellent understanding of 3D game space and pacing
Expansive knowledge of general game design and game development to think outside of the box of your discipline
High comfort level in pitching concepts clearly and concisely to a broader audience outside of your department
Exceptional proficiency in quickly blocking out levels within game engines and 3d tools
In-depth knowledge of industry trends
Intuitive understanding of how action games work and why people play them
Strong ability to break down complex problems into manageable pieces that are relevant to others
Experience in working with game scripting systems
Excellent level of written and spoken English
It's a bonus if you have…
Experience as a lead designer, with at least one shipped title in this position
Academic degree or work experience in art, architecture, interior design, cinematography, or industrial design
Experience working on projects involving multiple internal and external partners
Experience in working with Unreal Engine's Blueprint system
Drawing, art, Photoshop, and writing skills