Back to jobs
Lead Level Designer (Hybrid)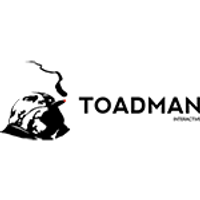 Job description
We are looking for a Lead Level Designer on behalf of Toadman Interactive to build and grow the level design department in their Stockholm studio. You will be responsible for a number of key things within the studio such as hiring new level designers, nurturing junior talent, and making sure that the department aligns with the game vision.
Toadman interactive started as a work for hire consultancy studio in 2013 and has since contributed to titles such as Killing Floor Calamity, Escape from Dead Island, Dead Island 2, Bloodsports TV, Stylista, and Warhammer: End times – Vermintide.
They are looking for a helpful and driven person who wants to manage a team of designers, while also being close to the production process. The role is ideal for a senior designer that wants to step up, or an established lead level designer.
Your responsibilities…
Hire and build a level design department in the Stockholm studio
Review and help create levels in collaboration with the creative lead
Be a proactive member of the design team, brainstorming and developing designs, and providing feedback to other designers
Work together with the environment art and programming department to plan the deliverables for the game
The skills and experience you'll bring to the role…
6 or more years experience as a level designer, with a shipped AA/AAA co-op title
Exceptional proficiency in quickly blocking out levels within game engines and 3d tools
In-depth knowledge of industry trends
Intuitive understanding of how action games work and why people play them
Strong ability to break down complex problems into manageable pieces that are relevant to others
Experience in working with game scripting systems
Excellent level of written and spoken English