Back to jobs
Lead Level Designer (Hybrid Options)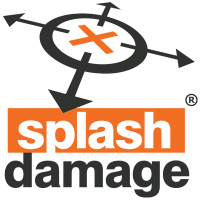 Job description
Splash Damage are looking for a Lead Level Designer to join their team in Bromley and be responsible for the level design of an entire product, driving end to end implementation across the team.

As a Lead Level Designer, you will establish and direct the vision for the title's levels, defining quality targets and ensuring the department are equipped to build epic, memorable, stunning maps.

You will be critical in delivering and communicating the games vision through-out the entire level design team and across other disciplines. For this, the highest standards of communication will be required as you will collaborate with designers, programmers and artists to create and maintain fun, playable levels you are all proud of.

You will drive frequent feedback sessions to gather information for you and your team to allow you to maintain the highest standards of level design. With this you will be maintaining a focus on the gameplay aspects of the maps and ensuring that focus is shared by the Level Design team and respected by the Environment Art team.

The key skills and experience you'll bring to the role…
Deep understanding of level design with mastery in visual language, architectural composition, signposting, combat and encounter design, flow, game balance, delivery/support of game mechanics, on-boarding, difficulty tuning and pacing
Experience working in a senior or lead design position
Two or more shipped AAA console or PC titles featuring a multiplayer component, worked on from beginning to end
Leadership experience, including the running of running a multi-person design team

Perks and benefits include…
Visa and relocation package and support for you and your family
Industry-leading fully paid 30 weeks maternity leave and 10 weeks paternity leave
Private Medical and Dental Cover for you and your family, mental health support and a 24/7 digital GP service
Employee assistance programme
Enhanced company pension contributions and a group life assurance scheme
Extensive Mental Health support, with Line Manager Mental Health training, a group of Mental Health First Aiders, and on-site or remote counselling
Bespoke Learning and Development course framework to help you grow as an employee, manager, and leader

Splash Damage believe that games play better with friends. For more than 20 years, they've been creating team-based multiplayer experiences that have entertained tens of millions of players all over the world and forged countless new friendships along the way.

Their studio culture is rooted in their open, friendly, and collaborative environment and their games are made by people from all over the world, from their entry-level hires to industry veterans, and they believe that fostering a diverse culture is the best way to build both games and their studio.

Splash Damage have won numerous awards, including a 'World-Class' accreditation by Best Companies and being named one of the UK's 100 Best Large Companies to work for.