Back to jobs
Lead Technical Artist (4 day week)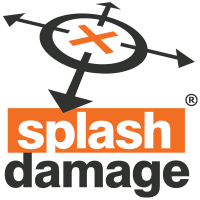 Job description
Splash Damage have asked us to help them locate a Lead Technical Artist to lead, plan and implement state of the art solutions for the studio's Art team.
As a Lead Technical Artist, you will set great examples and help mentor more junior Technical Artists to maintain a consistently high standard of support across all disciplines within the studio.
You will represent Splash Damage's Art team on all issues related to art production and work closely with other teams, assisting with the technical implementation and management of in-house and outsourced assets. 
Splash Damage now operate on a 4 day working week, which means all of their employees enjoy a 3 day weekend, every week!
Your responsibilities…
Drive state of the art visuals that complement the game design and help deliver an exceptional product
Collaborate with the Art, Engineering and Production departments to ensure all dependencies are met
Drive the game's run-time performance and memory consumption optimization efforts
Mentor and help the Art team develop workflows and high standards for efficient content generation
Develop and maintain Employee Growth Plans to mentor more junior Technical Artists at the studio
The skills and experience you'll bring to the role…
Intimate knowledge of the content creation pipeline (modelling/Uv'ing, texturing/shading, lighting, FX, and rigging/animation)
Demonstrable knowledge of modern game content creation workflows
Experience as a Lead Technical Artist on shipped AAA titles 
Excellent verbal and written communication skills
Strong proactive problem-solving attitude and the ability to work with minimal supervision
Extensive knowledge of Unreal Tech
Extensive application scripting experience in DCC
Good knowledge of Linear Algebra, Calculus and related mathematical concepts found in 3D technologies
Bonus points if you have…
Experience with the Substance suite and Houdini 
Knowledge of lower-level programming languages such as C++ 
Knowledge of shading languages, e.g. HLSL, GLSL, cg or pssl 
Experience with post-launch support and live service
Perks and benefits include…
4-day working week
Bespoke visa and relocation packages for you and your family
Industry-leading fully paid 30 weeks maternity leave and 10 weeks paternity leave
Substantial performance-related pay on top of your wage
Enhanced pension contributions
Private Medical and Dental cover for you and your family, along with a 24/7 digital GP service
Extensive Mental Health support, with Line Manager Mental Health training, a group of Mental Health First Aiders, and on-site or remote counselling
Bespoke Learning and Development course framework to help you grow
Splash Damage's studio culture is rooted in an open, friendly, and collaborative environment. Their games are made by people from all over the world, from entry-level fresh talent hires to industry veterans, and they believe that fostering that diverse culture is the best way to build both their games and studio. They have won numerous awards, including a 'World-Class' accreditation by Best Companies and being named one of the UK's 100 Best Large Companies to work for.