Back to jobs
Lead Technical Artist (Hybrid)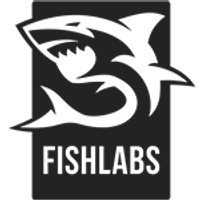 Job description
Deep Silver Fishlabs, a games studio that's been creating chart-topping games for over 15 years, are searching for a Lead Technical Artist to join them and be a part of their success story.

They are known for developing premium games with deep and engaging experiences across platforms. Fishlabs are part of PLAION and collaborate with their Deep Silver sister studios worldwide to create stunning immersive experiences that inspire millions of players globally.
As Lead Technical Artist, you'll be a key player in their game development process. You'll act as the primary connection point between programmers, designers, and artists, ensuring technical requirements align with the project's visual goals. 

Your responsibilities…
Leading and mentoring a team of technical artists, supporting their professional development
Guiding the team in making sensible decisions based on technical constraints, risks, and opportunities
Collaborating with the Art Director, Technical Director, and stakeholders to realise the project's artistic and creative vision
Finding creative solutions to complex technical challenges
Supporting artists, designers, and team members with tools, shaders, rapid prototyping, and troubleshooting in Unreal Engine
Overseeing art pipelines, establishing benchmarks, and defining scene budgets
Communicating complex technical issues to both technical and non-technical stakeholders
The skills and experience you'll bring to the role…
Experience with other 3D packages such as 3dsMax, Maya, ZBrush, and Blender
Strong familiarity with Unreal Engine, with 2+ years of professional experience working with it
Experience working on a shipped game project for a full production cycle in a technical art or related role
Detail-oriented with strong problem-solving skills
Ability to self-manage, meet deadlines, and adapt to unexpected complications
Proficiency in English with excellent verbal and written communication skills
It's a bonus if you have…
Houdini experience for simulation/VFX
Development experience for modern consoles
Substance Designer proficiency for PBR materials
Scripting experience in Python or comparable languages
Technical background with programming experience, preferably in C++
Academic degree or work experience in art, architecture, interior design, or industrial design
Familiarity with other game engines like Unity, CryEngine, Frostbite, or Snowdrop
Join Deep Silver Fishlabs and enjoy a range of benefits, including discounted gym membership, fresh fruit, and free drinks. They prioritise a healthy work-life balance and are recognised as a family-friendly workplace. Relocation packages are available for those coming from abroad.