Back to jobs
Lead Technical Artist (Remote)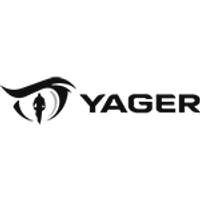 Job description
We're working with YAGER as they look to recruit a Lead Technical Artist to work on a significant new open-world Sci-Fi blockbuster.
As Lead Technical Artist you will be responsible for the progression and development of the technical art team. You will lead a team of three Technical Artists and work together in interdisciplinary teams and in a fast-paced and professional environment.
You will have ownership and responsibility for leading and mentoring a talented team of Technical Artists and for driving global technical art initiatives within the project to ensure the success of the game. You will lead by example and work collaboratively with other leads.
Your responsibilities…
Function as the technical art department lead, mentor, manage, and motivate a team of Technical Artists to help create some of the most advanced/unique content seen in video games
Oversee the development and advancement of art pipelines including tools, workflows, and validation 
Work with the art director, technical director and other departments leads to realizing the project's creative vision 
Write and maintain technical documentation for standards, pipelines, and processes 
Provide feedback and practical mentoring to team members to foster their development as technical artists and game developers 
Establish qualitative and performance benchmarks and guide the team in reaching them 
Lead by example in finding creative solutions for complex technical art problems that exceed player expectations and set examples for other technical artists 
The skills and experience you'll bring to the role…
5+ years' experience as a Technical Artist 
2+ years' experience in a lead position 
Deep understanding and extensive professional experience with Unreal Engine 4 
One or more shipped games as a senior or lead technical artist 
Excellent verbal and written English communication skills
Experience with 3D and 2D content creation tools 
Strong problem-solving and troubleshooting skills
Bonus points if you have…
Good programming skills, preferably with C++ and Python 
Significant expertise in procedural content creation and placement 
Experience shipping a multiplayer open-world game 
Experience shipping a game with seasonal content releases
Perks and benefits include…
Relocation Assistance
Mental & Physical Health Support
Learning and Development
Gym Membership
Public Transport
Pet Friendly
YAGER are the developers of the successful 'The Cycle' series based in Berlin, Germany. Founded in 1999 by 5 enthusiastic gamers, they combine long-term experience with a resilient and innovative spirit. They are passionate about creating online action games with rich worlds, focused on social emergent gameplay.