Back to jobs
Lead UI Artist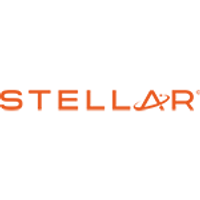 Job description
Stellar Entertainment is seeking an experienced and talented Lead UI Artist to help develop and drive forward the visual style and workflows of their new AAA project. Working alongside the art, design and tech leads, you will develop imaginative ideas to help explore, evolve and implement amazing UI.

If you're a UI Artist looking for a fresh and exciting challenge, on a brand new AAA IP, then you could be a great fit for this role!

You will be a forward-thinking artist, who can work with the team to make memorable, immersive experiences and you will have the opportunity for self development.

Your responsibilities will include...
Helping build and then leading the UI team across all projects
Collaborate with the UX team to design and iterate UX and drive the UI/UX deliverables for the project
Engaging in a broad range of duties from UI concepting and prototyping, asset production, animation and working with Unreal (UMG)
Maintaining the art direction to deliver a cohesive aesthetic for any given project.
Collaborating with the art team, as well as Code, Design on various projects.
Drive the delivery and quality of the UI for the project.
The skills and experience you will bring to the role...
Experience managing a small team through all phases of the project lifecycle
A good understanding in delivering great UI experiences from start to finish
Excellent visual design skills with regard to colour theory, shapes, layout and typography with great sensitivity to user-system interaction
2D and 3D illustrative ability both freehand and technical vector art skillsets
Good understanding of the differing UI needs between platforms including console and PC
Experience using Unreal UI engines (UMG)
Experience implementing UI Art and Animations in a proprietary engine / Unreal Engine.
Bonus points if you have...
Basic knowledge of scripting - HTML, CSS, XML, XAML or similar.
Understanding of working within memory constraints, while balancing artistic intentions.