Back to jobs
Level Designer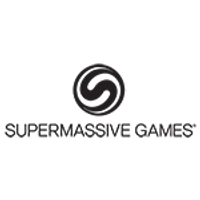 Job description
We are supporting Supermassive Games as they look for a Level Designer to help them carve a unique and exciting path forward for their renowned horror narrative lead games.
For this role you will be building the most compelling, interactive, and satisfying levels. These need to be consistent with the theme of game, keeping the tone of the game true to the game vision set. You'll also aid in the development of compelling gameplay systems that scale and evolve in complexity and challenge.
Your responsibilities…
Design and implement game logic through visual scripting systems and in-house tools
Block out interesting gameplay in white-box levels
Create compelling gameplay spaces and locations to investigate, explore, and survive
Iterate in collaboration with programmers and artists to push gameplay beats from white box to final quality
Author cinematic sequences to a high standard with a mind for storytelling and pacing
Integrate animation data, instantiate cameras, and other game elements and interactions
Create the moment-to-moment flow and logic for branching narratives
The skills and experience you'll bring to the role…
Previous experience in a commercially shipped title with some experience in level design
Competent using Unreal with experience in its various tools to create compelling cinematic sequences and gameplay
Demonstrate experience of a collaborative approach to games development, showing how you worked together with other disciplines/team members to realize the best possible gameplay experience
The ability to balance and adjust mechanics and gameplay content based on feedback
A logical approach and solid problem-solving skills
A solid understanding of gameplay, flow and implementing game logic systems
Quick to adapt to proprietary software, workflows, pipelines, and tools
It's a bonus if you have…
A portfolio of gameplay and level design work that speaks to key requirements
Experience using Blueprints in Unreal
Hands on design experience in a team, working on a published game
A passion for making games driven by gameplay and stories
Experience with puzzle design and action-based gameplay
Perks and benefits include…
Profit related quarterly bonus scheme
Pension and life assurance
Social events including the famously large summer party
Supermassive make big games with small teams and pride themselves on their supportive, inclusive, and friendly culture where work-life balance is both respected and protected. The studio celebrates and nurtures their team members and seeks to constantly improve tools and workflows so they can focus on creativity, further supported by fast decision-making to allow good ideas to flourish.