Back to jobs
Multiplayer Game Designer - Guildford, UK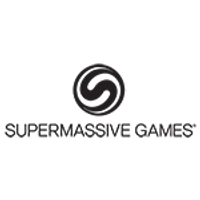 Job description
Multiplayer Game Designer
Supermassive Games - Guildford, UK
Supermassive Games are seeking a Multiplayer Game Designer to work on one of their exciting new projects!
They are looking for a highly talented, motivated and experienced person to work on their new, as-of-yet unannounced title. You will collaborate with design, engineering, art and animation teams to create varied and compelling Multiplayer systems, from combat to progression systems. This position requires someone who likes getting their hands dirty in the engine and tools.
For this role, you'll need previous experience in a commercially shipped title with responsibility for the multiplayer design. You should also have a background of designing: Multiplayer rules, combat systems, progression, and tutorials system.
You'll also...
Iterate and rapidly prototype gameplay, and implement to quality
Rework designs when and as often as needed, being adaptable to technical and production constraints,
Provide clear feature documentation, diagrams, calculation models, wireframes, and/or prototypes
Create game content that delivers a rewarding, visually exciting and exhilarating experience for the player
Stay up to date on best practices to keep up with the industry, developing your skills and refreshing your knowledge
For this role you'll need...
Experience designing core systems, analysing gameplay, identifying strengths and weaknesses, and recommending improvements
Knowledge in designing and writing scripts to handle multiplayer gameplay systems
Experience with online-oriented systems, MP Systems, Balancing, lag compensation, online economies, instancing etc.
Familiarity with social features like Guilds, Events, ELO/Glicko/Trueskill, matchmaking etc.
Demonstrable experience of a collaborative approach to game making, showing how you worked together with the other disciplines/team members to realise the best possible game play experience
To be someone who actively seeks feedback to improve their work while also providing guidance and feedback to your peers
Excellent communication skills, both verbal and written; can communicate clearly and concisely in English
1 to 2 years of industry experience as a Multiplayer Game Designer
A portfolio of work that speaks to their needs and requirements
Knowledge and experience with game development tools and scripting languages - ideally Unreal Engine
A positive attitude, strong work ethic, and the ability to work in a highly collaborative team environment
Wide-ranging experience playing a variety of video games, interested in why things work
You'll also need to be...
Creative and innovative
Flexible and open-minded
Determined and self-motivated
Prepared to rise to a challenge
Obsessed with quality
Interested? Call Lawrie on +44 (0)1709 834 777 or email lawrie.brennan@aswift.com